Col (retd) Dilip Kumar Duarah breathed his last at 1.26 pm on Sunday (June 13,2021) at the 151 Base Hospital, Basistha due to cardiac arrest. He was terminally ill for sometime. In respect of the brave Army officer, NK TV has presented a special article to the readers.
Nor A Blade Of Grass Grow !! ……… The Saviours Of The Valley Of Roses For India
By Dilip Kumar Duarah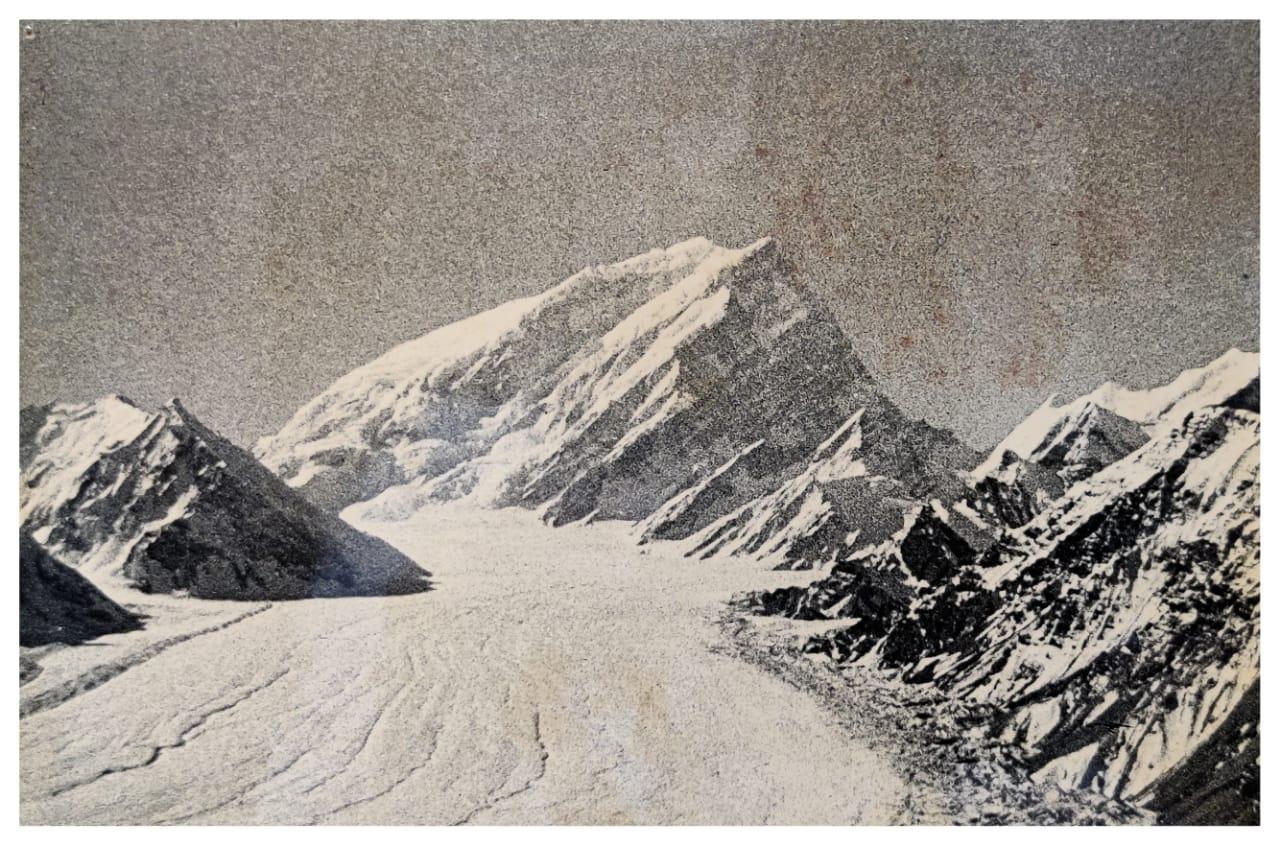 It was a bright and sunny morning about 40 years back sometime in 1982-83 (I am not very sure exactly which year it was). I was enjoying a drink in the bar of the Srinagar Transit Camp. Shortly thereafter I was joined by an officer (a Major) who I learnt later was on his way back from leave and going to the newly inducted brigade at Siachen where he was the DQ.
Coming near me he squinted at my name plate and asked "Are you the same DK Duarah who made the Siachen report with Col Kumar ?"I proudly said "Yes", wondering how he had managed to see this confidential document. To my great surprise he immediately shouted at me,
"We are in Siachen because of you !" I was so shocked and flabbergasted at this blatant accusation that I just couldn't give any reply. The shock I felt still reverberates in my mind with disturbing regularity.
I started feeling guilty about the hundreds of our soldiers killed, wounded or maimed for life due to severe cold/high altitude related injuries on this absolutely new type of battleground.
From then on, back in my own unit or in all other units that I served till retirement, I never revealed to anyone that I was a part of the 1981 Siachen expedition (including our Gen Gyan Bhusan who was my boss in Rangia).
The likelihood of another angry officer again blaming me was something I really wanted to avoid. So very religiously I followed the policy of -Silence is Golden. Now that Siachen has become a very hot spot, I (a piddly captain at that time ) will try to give a brief account of the whole expedition from my point of view.
It all began like this. I was posted as an instructor in HAWS where Col Kumar (popularly known as Bull) was the Commandant. One fine day, he took me along in an Avro aircraft from Srinagar airport purposedly to select training areas/ peaks to be climbed for the next advance mountain warfare course.
I had no idea where we were going but after sometime the scenery from the cockpit of the aircraft was breathtaking with so many snow covered peaks all around. In fact I had no idea that we were flying across the length and breadth of Siachen glacier- a very risky mission as Pakistani fighter planes had been seen in this area by an earlier expedition in 1978 (Brig Ravindran was part of it).
Col Kumar however was so excited pointing at and naming many of the peaks. He made the pilot take another round of the whole glacier. Later, back in HAWS, on Col Kumar's instructions I selected 10 best officers and 30 NCOs for the next mountain warfare advance course from different regiments of the army. On their arrival in Gulmarg their training started in real earnest. Aspects like rock climbing and icecraft etc were conducted at Sonamarg.
On 25 May 1981, with a small team of about a dozen men including officer students and NCOs with all our tentage, mountaineering stores and equipment we boarded an aircraft (Avro) at Srinagar airport. I was very worried as till then I just didn't know where exactly we would be going.
It is only when the plane's engines started, Col Kumar came running and gave me a map and said that I had to estsblish staging camps at the locations marked and call for air supply drops after establishing the Advance Base Camp (ABC).
So that was Col Kumar's way of keeping the mission secret and letting me know about it only just before being airborne. Shortly thereafter we landed at Thoise airfield. The plane shook so violently on landing that I thought we must have crash landed somewhere. On coming out of the aircraft saw that the whole airstrip was 'kutcha' ! After a night's halt and collecting a month's ration, next day went by road to Sasoma.
There we were joined by Ladakh scout troops meant for our protecton and also some civilian porters with ponies for carriage of our loads. It was a treat to have those tough and sturdy Ladakhi troops with us fondly called 'Nunnos'.
From Sasoma it was a two days' foot march along the picturesque Nubra valley to the snout of the Siachen glacier where we established the Base Camp. The glacier itself is massive, 2-5 kms broad and about 70 kms long all pure hard ice with stones and boulders strewn all along called moraines. The upper reaches were however covered with deep soft snow.(my friend Ravindran and Anil Mathur will bear me out).
After establishing the Base Camp and the staging camps, reached the half way point on the glacier where we established the Advance Base Camp (ABC) at 16500 ft. The first airdrop with parachutes was not very successful as most of the loads fell into deep crevasses and glacial streams over a wide area and the dropped packages couldn't be retrieved.
Later supply drops were carried out by MI-17 which were very accurate as they used to drop at the DZ right next to our camp site. After we were well stocked, the main body started arriving along with Col Kumar(the leader) and Maj Avin Chopra(2IC, Mech Inf, later Administrative Commandant Station HQ Mumbai, commanded a Mech Bde). After sorting out different teams for different tasks with stores, equipments, climbing gear etc, Col Kumar, Maj Chopra and myself with a JCO and two NCOs, set out for further recce to the north of the glacier. We decided to go on skis as it was all deep snow beyond ABC.
It was the first time any Indian had ventured beyond ABC to the north on the glacier. I had improvised a sledge on skis on which we carried all our rations, tentage and equipment. We all were tied to the sledge with straps and pulled it like the Eskimoes do on the Arctic. After a long arduous march we reached the base of INDIRA COL and camped for the night there ( the name Indira col had no connection with the then PM of our country).
On the next day it was a most thrilling experience to stand with the Indian tricolour on top of Indira Col(18900 ft), the northern most point of Siachen glacier. We couldn't have gone any further north as it was a sheer drop beyond. Far in the distance we could see the majestic K2 ( 28251ft), the second highest peak in the world now in POK.
From Indira Col we went further east to Turkestan La from where we could see the Shaksgam valley now under China. Without trying to brag, my photo on Indira Col with the tricolour had found a place on the table of late PM Indira Gandhi.
After returning to our camp by evening, next day Col Kumar and myself started back for ABC, leaving Maj Chopra to climb Sia Kangri(24350 ft). His team had fetched up by then. I was given the task to climb Saltoro(25400 ft), the highest peak in Siachen glacier. One day while on a recce with Col Kumar to find a route for Saltoro, I fell into a crevasse hidden below deep snow. I managed to save myself by quickly spreading both my hands sideways.
It gave me an eerie feeling with my both legs dangling in thin air in the crevasse below. Sometimes they could be hundreds of feet deep. The others from the recce party with whom I was tied with safety rope pulled me out only after Col Kumar took what he called a million dollar photograph ! Saltoro is a massive feature and the climb very steep, tough and dangerous. We hacked our way up and had to establish three camps before making the final attempt. The climb was very strenuous, slow and that too without oxygen.
Frankly I was amused by my own dogged determination to reach the top. Between those gasping breaths I remember wondering 'what the hell am I doing here on this godforsaken mountain and what am I trying to achieve?' It is just then that I remembered Frank Smythe, the famous mountaineer, when asked why do you climb mountains he just replied 'because it is there'. From the top we could see the villages in POK far down below.
I was very fond of skiing and had carried my pair of skis to the top. Skiing down from that height was a world record by itself as per Col Kumar. After climbing both the peaks of Saltoro and Sia Kangri (both required second attempts as the first party couldn't locate the exact peak) and completion of recce of Bilafond La (17800 ft) on the west side of the glacier, we were all back in Gulmarg. We had gone in the best time of the year (end May to Sep) and had returned before the onset of winter. Our equipment was old and rudimentary. Clothing and necessaries were normal high altitude issues like coat parkah, balaclava, goggles etc.
Snow boots were of great help on soft snow. Climbing boots used to get wet in snow. Food was normal daal chawal cooked on kerosene stoves. No shave, no bath for three months, defecate in the open. I shared the same tent with all others without caring for rank etc. What was most amazing was the spirit of the boys. Drawn from different regiments from all over the army, the way they gelled together to face the hardships and daily challenges like snowstorm, blizzard and bitter cold by their indomitable spirit is something I will cherish for ever and feel so proud of throughout my life.
There was a Capt Premjit Rockpa from 9 Para SF (a pahari from Lahul Spiti) who came for our protection and accompanied me right throughout. Tough like a rock, very high spirited, always smiling and positive in all kinds of dangers and adversities, was like my right hand. It was very tragic that after the exhaustive Siachen expedition, without getting any rest, he was called to join the Army Para Regiment expedition (led by Maj KI Kumar, younger brother of Col Kumar) to Mt Kanchanjunga (third highest peak in the world). He and his co-climber were last seen on the way down from the peak. It took a long time for me to get over the shock of loosing such a dear friend with whom I had developed such a close bond.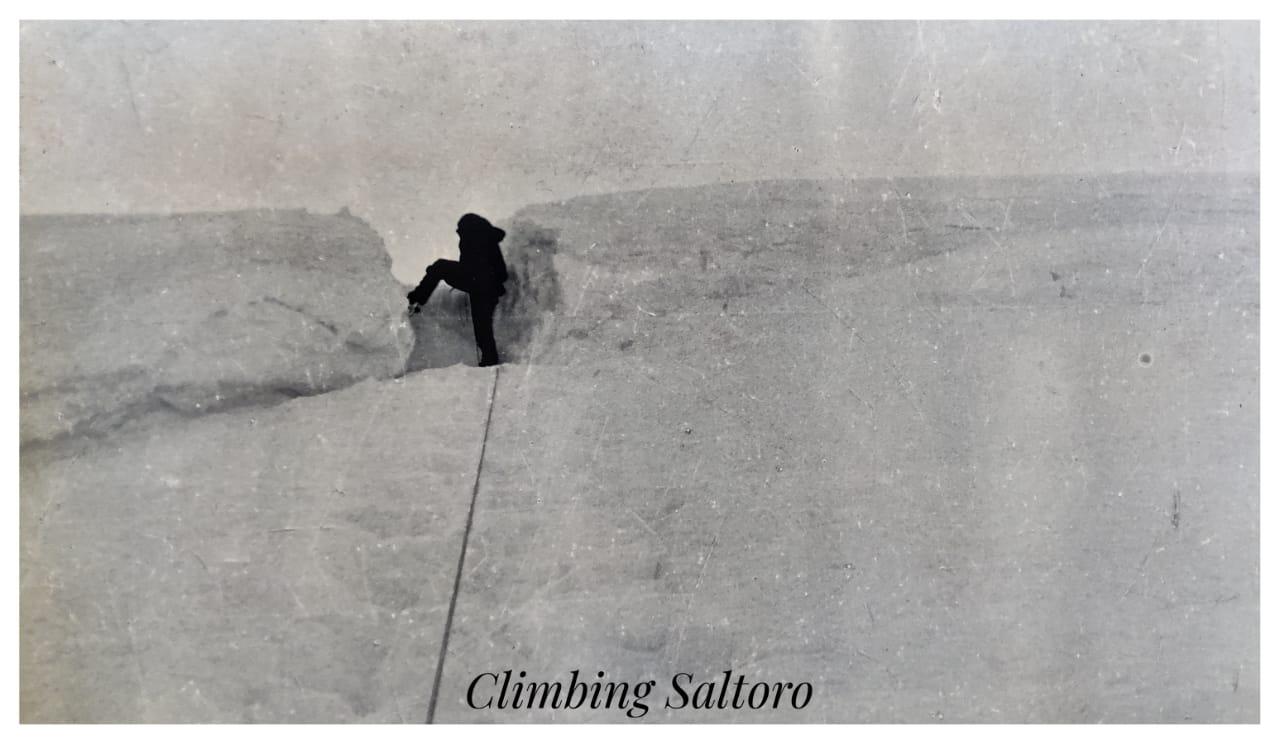 Back in Gulmarg, Col Kumar and I got down to writing the extensive report. Six huge voluminous copies were prepared with photographs and all other paraphernalia (later on I assume one copy reached the Siachen Brigade HQ- the source of my DQ friend's ire at me). Col Kumar from a very young age had been associated with civilians in skiing, mountainering, trekking, rafting and other adventure sports till he was side-stepped from the post of Principal J&K Skiing Institute to take over as Commandant HAWS. In fact I had done a course in HMI Darjeeling in 1969 (like our Air Marshal SP Singh) when he was the Principal there and the legendry Tenzing Norgay was the Field Director.
So neither he nor I were Junior Command qualified. Platoon level tactics was our highest tactical qualification. Throughout the expedition military strategy, tactics, infiltration route etc were nowhere in my mind. Climbing peaks was the only obsession. I felt that the whole exercise was a purely mountaineering endeavour which we enjoyed and were successful at. But crores had been spent on this secret mission. So in our extensive recce report in conclusion I think I had written that highly trained troops could infiltrate and cut us off. From where and how I had no idea.
However, throughout my life I will never forget that scornful face of the DQ of the Siachen Brigade. Though I was just a small fry, the feeling of guilt does linger in my mind once in a while– am I/we responsible for the hundreds of soldiers killed or maimed for life on the most inhospitable battleground on earth and are we fighting a useless war ?
Only time will tell. As an avid environmentalist what worries me is the rapid degradation and fast melting of the glacier. Siachen being second longest glacier in Asia is also our largest fresh water source. Now with the glacier being opened up for civil tourism and mountaineering, the future is not hard to foresee.
NB. A deep gratitude to my dear colleague Brig OP Gurung with whom I had done three courses together in HAWS and basically he is responsible for my getting posted there. Like a mountain goat he would effortlessly climb steep mountain passes, rock and ice cliffs with me huffing and puffing right behind him. Always egging me on 'don't give up buddy, don't give up'. Nobody else came near his well deserved Best Student Trophy.
We served together for a while before I was relieved by Capt Chauhan (MAHAR) of East-West Himalayan trek fame done with our great coursemate Harry Kohli. Col Kumar got a KC for evacuating a sick NCO from Indira Col base camp to ABC with both me and him pulling shoulder to shoulder the ski sledge carrying the sick patient. Later he left HAWS for Army HQ to head the Army Adventure Cell. He was given many honours and awards including McGregor medal for exceptional recce.
After his debriefing at the AHQ and some alarming inputs from Pakistan, may be it was decided to occupy the entire glacier and he came to be known as the Saviour of Siachen. Sadly on 31st Dec last year this great mountaineer passed away, a great loss to the mountaineering fraternity. I consider myself very lucky and priviledged to have had the opportunity to serve under him.
As far as I was concerned I was sent on so called Home Posting to Assam Rifles and spent my time in an air maintained remote post (Thingsai) in the jungles of Mizoram on the Burmah border fighting insurgency. Learnt later that in the meanwhile Siachen had become a bone of contention between India and Pakistan and a bloody and most inhospitable battleground where so many lives still are being lost.
(This story has not been edited by NKTV staff and is published from a syndicated feed.)