The Operational Group meeting chaired by Lieutenant General Dinesh Singh Rana, General Officer Commanding, Gajraj Corps of Indian Army reviewed the security situation of Assam on 15 July 22 at Narangi Cantonment. The Operational Group as part of Assam's Unified Command structure consists of high-ranking officials from the Indian Army, Assam Police, CAPF and Intelligence Agencies. The effective coordination between various security forces in the region which was achieved by the group over the years has contributed in improvement of overall security situation of the state.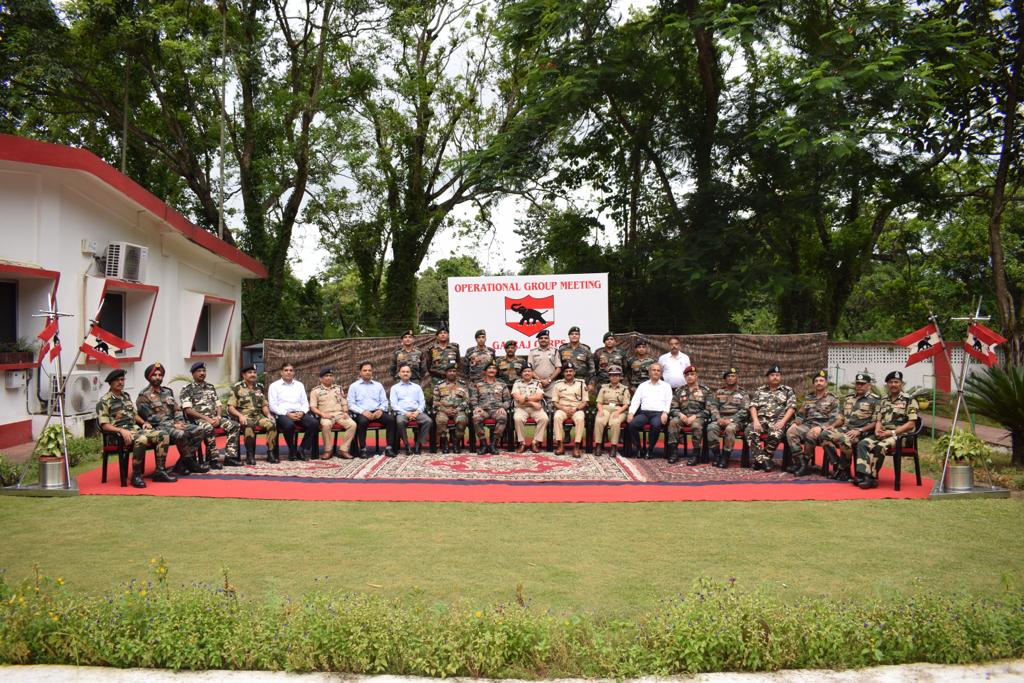 Bhaskar Jyoti Mahanta, IPS, DGP, Assam Police, GP Singh, IPS, Special DGP (Law and Order), Diganta Barah, IPS, Commissioner and Secretary, Home and Political Department, Assam, Hiren Nath, IPS, ADGP, Special Branch, Deepak Kaul, Additional Secretary, Special Bureau and Major General S Murugesan, General Officer Commanding, Red Horns Division attended the meeting. Senior Officers from SSB, CRPF, BSF, SIB and SB from various parts of Assam and Meghalaya also attended the meeting.
Post withdrawal of AFSPA from various districts of Assam, this meeting assumes importance in moving forward and addressing issues affecting security. The meeting discussed in length various issues related to intelligence sharing, counter-insurgency operations, rehabilitation of surrendered militants, Border management and potential triggers.
The recent upward trend of recruitment to ULFA (I) and KLO was brought out by various agencies. The group reiterated the need of proactive measures and intelligence sharing to improve the security situation in the state. The modalities of the training of Assam Police, as part of state government's capacity building plan wherein the Indian Army will impart quality special skills training to newly raised Commando and Law and Order battalions at various locations was also discussed. Indian Army's contribution in recent flood relief operations was highlighted, wherein the army rescued 7763 civilians and provided 121 tons of relief material. This well-coordinated response by the Indian Army and various state government agencies aided timely rescue and relief in the affected areas.