Making a debut is unique because it happens only once in a lifetime. Some writers, cinematographers and editors hardly stray from the path of their chosen profession. A lot many do.
Recently, the state's well-known film colourist and film editor Ratan Sil Sarma made his debut as a film jury member which proved to be a tremendously useful learning experience for him that was nothing short of unique.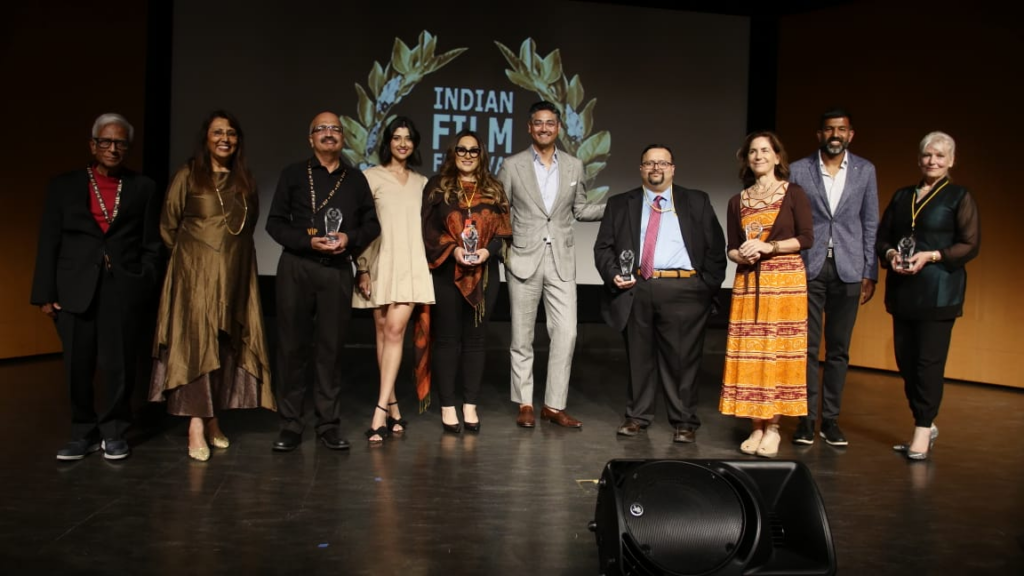 Sarma made his debut as a filmmaker with the Assamese children's film 'Marksheet', released on March 2, 2018. The film won the Best Children's Award at the Prag Cine Awards and the Best State Children Film Award. He has edited more than 25 feature films, including the National Award-winning 'Fireflies'. His latest film 'Pepper Chicken', a gripping psychological thriller, made in Hindi, is currently streaming on Amazon Prime Video.
"It was an incredible honour to be on a jury. The experience has been truly remarkable, and I'm humbled by the opportunity to witness such beautiful and brilliant films from talented filmmakers," Sarma said.
It has been a challenging task for the jury to judge some of the most outstanding films, as each one has left a lasting impression.
"I'm particularly impressed by the exceptional work of the female filmmakers who have showcased their remarkable talent. Their contributions have added a unique and valuable perspective to this festival. I would like to extend my heartfelt congratulations to all the filmmakers for their outstanding work and creativity. Your dedication to the art of filmmaking is inspiring, and I have no doubt that you all have bright futures ahead in the industry," said Ratan Sil Sarma, who served as a jury member at the seventh edition of the annual Indian Film Festival of Cincinnati (IFFCincy), held in Ohio, US.
He served on the jury set up by the House of Illusions, an indie film studio, founded by Christopher Dalton, which was conceived primarily to discover obscure talent and to encourage the creation of good cinema.
Ratan Sil Sarma and his fellow jury members Ratnottama Sengupta and Vijay Sharma unanimously bestowed the House of Illusions Award for Best Film by a Woman Film Director to Nathalia Syam's 'Footprints on Water'.
Adding more lustre to his remarkable career, leading actor Adil Hussain garnered a Grand Jury Award for Best Actor for the film, which also received the Film Critics Circle of India (FCCI) Special Mention for Best Debut Feature Film. FCCI is an organization of film critics, film historians, film book authors, et al., from all over India that, among other things, recognises the works of debut filmmakers at film festivals.
Ratan Sil Sarma applauded 'Footprints on Water' for being "a poignant and powerful film that masterfully explores the harsh realities of illegal immigrants in the UK. With outstanding performances, particularly from Aadil Hussain and Nimisha Sajayan as the father-daughter duo, this film is emotionally gripping and deserves kudos. It beautifully portrays their relationship, evoking deep emotions in viewers. 'Footprints on Water' is a worthy cinematic experience that sheds light on an important issue and is a must-watch for its compelling storytelling and remarkable execution."
All Awards at Indian Film Festival of Cincinnati (IFFCincy), 2023 :
Best Film Award – N. Padmakumar's 'Max, Min and Meowzaki'
Best Director Award – Pip Gilmour & Leslie Shampaine for 'Call Me Dancer'
Best Actress Award – Shefali Shah ('Three of Us')
Best Actor Award – Adil Hussain ('Footprints on Water')
Best Short Documentary Award – Kanniks Kannikeswaran's 'Colonial Interlude'
Best Director of a Short Documentary – Anand Kamalakar for 'Colonel Kalsi'
Best Short Film Drama Award – Mayank Deogaonkar's 'Butterscotch'
Best Short Comedy Film Award – Lulu Valencia's 'Shenanigans'
House of Illusions Award for Best Film by a Woman Film Director – Nathalia Syam's 'Footprints on Water'
House of Illusions Special Mention for a Film by a Woman Director – Nisha Pahuja's 'To Kill a Tiger'
House of Illusions Special Mention for Best Actress – Zoya Hussain ('Bad Egg')
FCCI Special Mention for Best Debut Feature Film – Nathalia Syam's 'Footprints on Water'