On the occasion of "Azadi Ka Amrit Mahotsav' Indian Army had organised Freedom Ride- Trans Meghalaya Monsoon Odyssey , a motorcycle expedition covering all districts of Meghalaya. 25 Indian Army riders traversed 1100 km in eight days from 03-10 August 2022.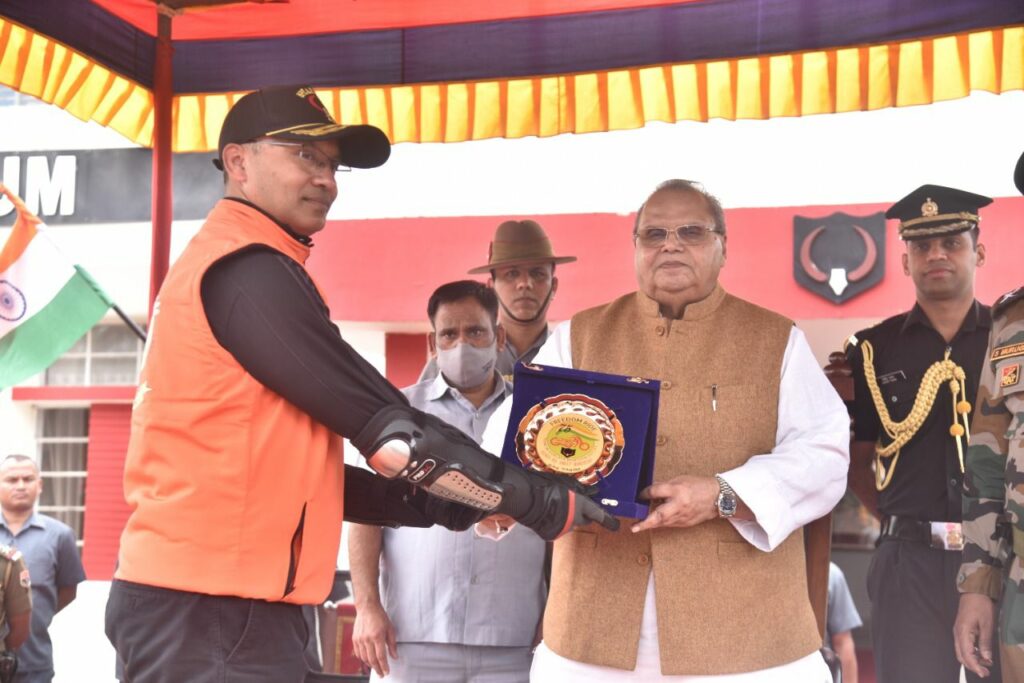 The prestigious expedition was flagged off by Lt General DS Rana, General Officer Commanding Gajraj Corps on 03 August 2022 from Tezpur. The expedition after the adventurous and challenging ride of 8 days was flagged-in in a grand ceremony by Shri Satya Pal Malik, Hon'ble Governor Of Meghalaya on 10 August at Umroi Military Station. A large number of dignitaries from civil administration and military including General Officer Commanding, Red Horns Division andMr Arpit Upadhyay, Deputy Commissioner of Ri Bhoi district attended the event.
The expedition team visited the memorials of three famous freedom fighters of the state namely U Kiang Nongbah, Pa Togan Nengminja Sangma and U Tirot Singh who sacrificed their lives in India's freedom struggle against British and paid homage to them on behalf of the Indian Army.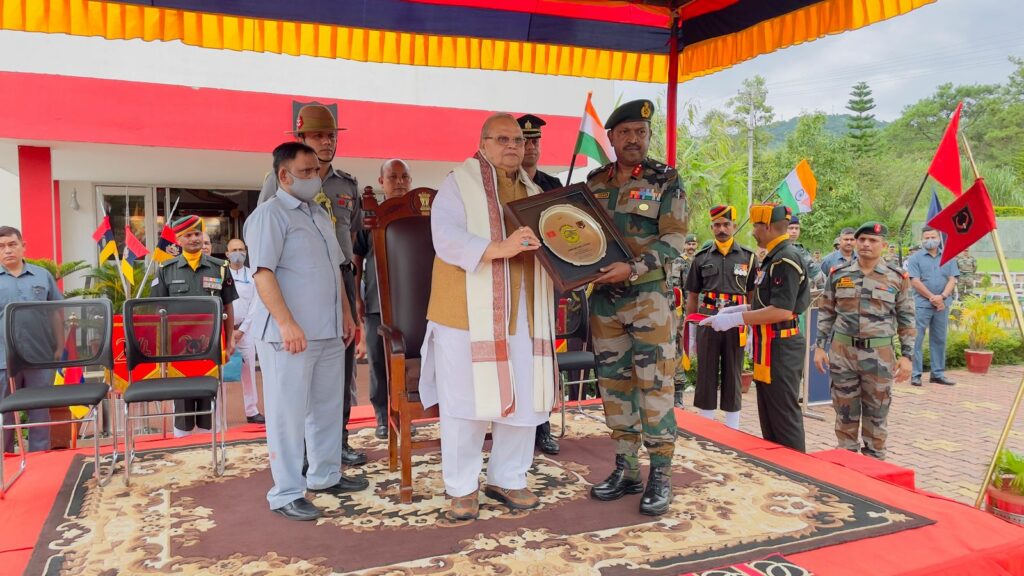 The Freedom Ride got a grand reception at all the districts in presence of officials from Civil Administration, Tourism Department and Meghalaya Police. The riders had meaningful interaction with school students, NCC Cadets, Police officials, local administration and series of public interface events was done with a spirited feel of Azadi ka Amrit Mahotsav.
The rally also aimed to motivate youth of Meghalaya to join Indian Army as Agniveers and tread on the righteous and honorous Agnipath. The ride interacted with numerous students and gave them the insight on the scheme which was informative as well as inspirational.
The expedition completed the journey through Meghalaya embracing the natural beauty of the state and also spreading the message of glorious 75 years of freedom. Indian Army has been organising various events reaching out to the local populace across the country commemorating Azadi Ka Amrit Mahotsav.