His aim is to win Olympic gold and dedicate it to his mother
It is said that the happiness of the world resides in the lap of the mother. Mother is ready to do anything to fulfill the wishes of her children. If you don't believe then listen to the story of Hriday Hazarika representing Cotton University in the 'Khelo India University Games Uttar Pradesh 2022' going on at Dr. Karni Singh Shooting Range.
Today at the 'Khelo India University Games' on Friday (May 26, 2023), Hriday Hazarika has brought happiness to her mother by winning the gold medal in 10 meter rifle. His heart is happy, but he wants to reward his mother's sacrifice by winning the Olympic medal. In the finals of 10m rifle shooting, except for the first two rounds, he continued to be number one in all the rounds thereafter and as a result, defeated his rival Arjun Babuta and secured the first position. Hriday's total score was 252.2.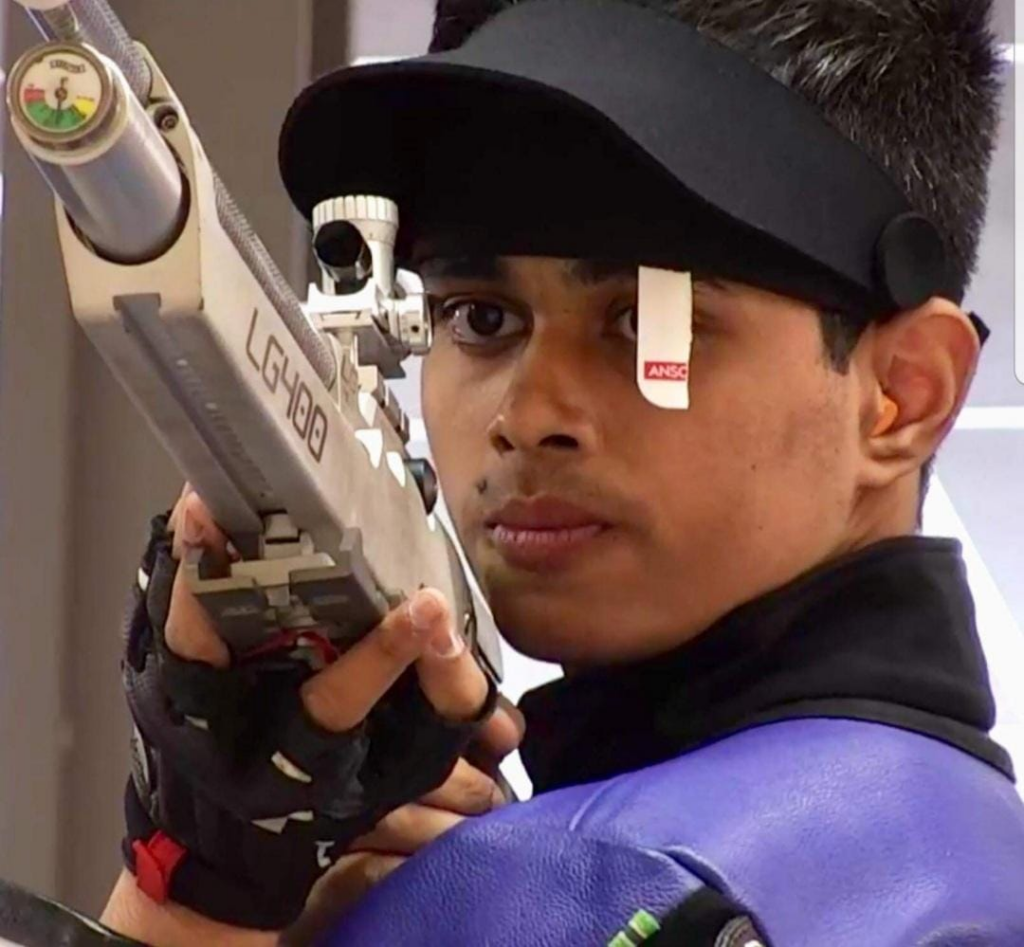 The Assam shooter, who recently won a silver medal at the Baku World Cup in his father had taken him to the shooting range and then after that, such a passion for the game arose in him that he made it the aim of his life.
Firstly, the local Shankar Dev College principal in Narayanpur opened an air weapon shooting range within the college premises. Secondly, one of the teacher's advised Hriday to start shooting. Initially, he started pistol but had more inclination towards rifle events. "I wasn't comfortable handling a pistol. So, I switched to a 10m air rifle event," he recalls. "It was the turning point of my shooting career."
Hriday considers his mother's important role in fulfilling his wishes. He says that without his mother, he could not even think of playing such an expensive game.
When he mentioned about rifle shooting in front of his mother, she said yes without thinking anything. Hriday Hazarika got involved in realizing his dream and today he has many awards in his kitty. Hriday Hazarika is quite happy with the arrangements made by the organizers of the Khelo India University Games.
"These kinds of arrangements made by the government for the university players make us feel that players like us also matter to the government," he said.
His mother left a cushy government job to fulfillhis ambitionsand take him flying in the world of sports and now it is her dream to see her son win a medal in the Olympics.