GSA A Division Football League 2023-24 starts.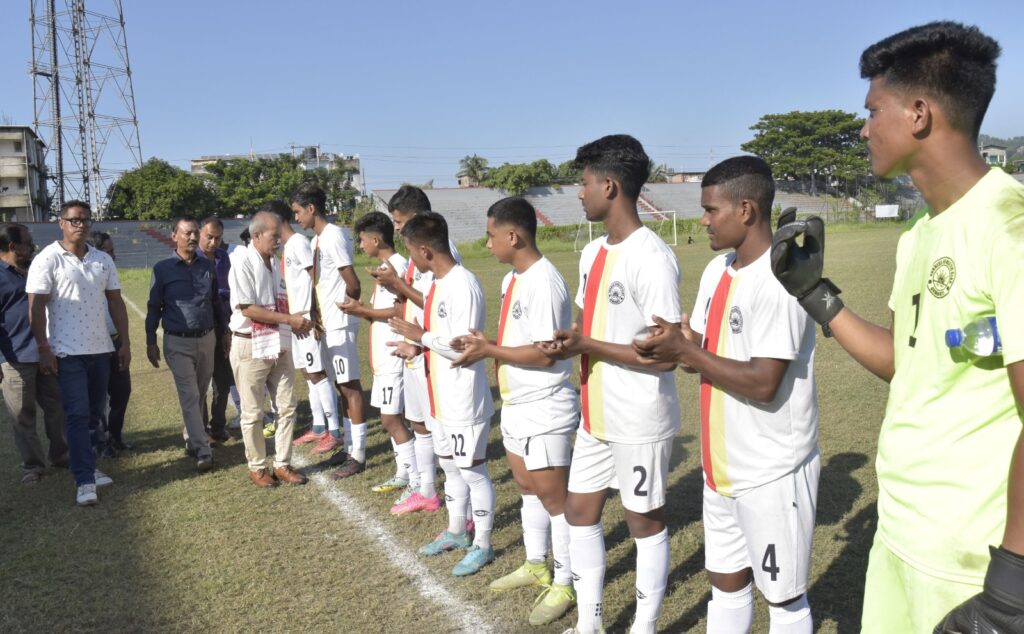 The inauguration match of the Guwahati Sports Association ( GSA) A Division Football League between Sunrise Athletic Club and Navajyoti Club ends in goalless draw.
Player of the Match Sri Sanjay Bhumij of Sunrise Athletic Club trophy presented by Sri Amiya kr.Kalita Treasurer, GSA.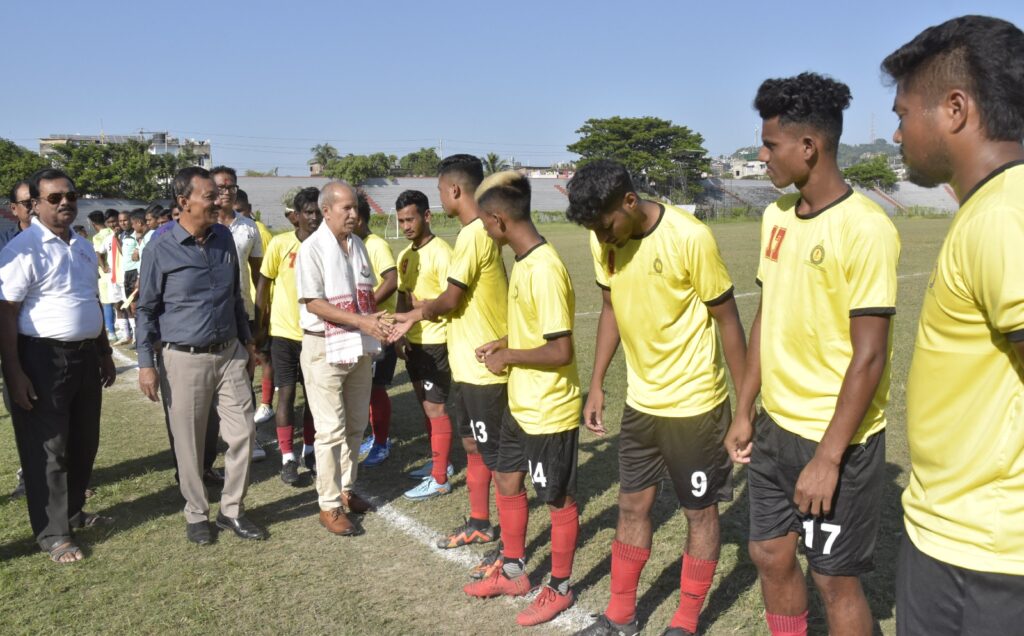 Earlier before the start of the match the League was inaugurated by eminent Journalist Sri Pabitra Gogoi.