Even in the age of social media, good books continue to receive appreciation from readers: Ruskin Bond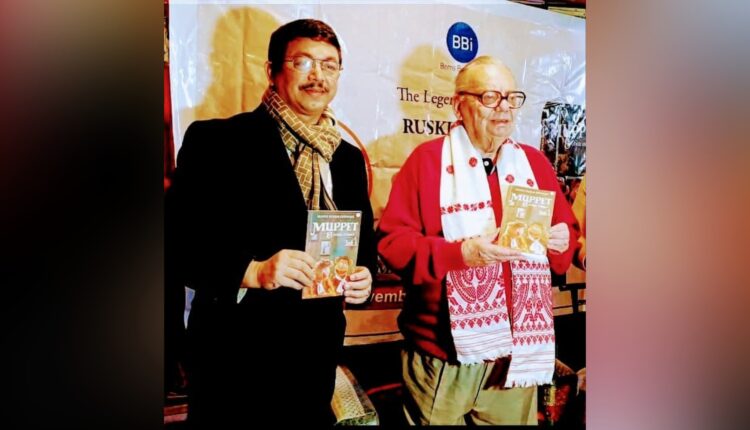 Despite the proliferation of social media and other forms of communication, good books continue to receive appreciation from readers, according to Prominent Anglo-Indian author Ruskin Bond.
'The surroundings will change, but if a writer is able to write stories that can connect with readers, those stories will definitely get good response from readers," he said after the launching of Muppet and Other Stories by noted writer-journalist Manoj Kumar Goswami.
"I am delighted to launch this book," Bond said, praising Goswami's literary and journalistic journey over several decades. I am sure that he will win the hearts of many more readers."
In his collection of short stories, Manoj Kumar Goswami intricately acknowledges the horrors of intimate struggles among the natives of Assam. Irrespective of their professions, the characters always find themselves in a dilemma, dealing with the overarching theme of humanity. Love wears a veil of trust and longingness, only to be shattered by bleak reality.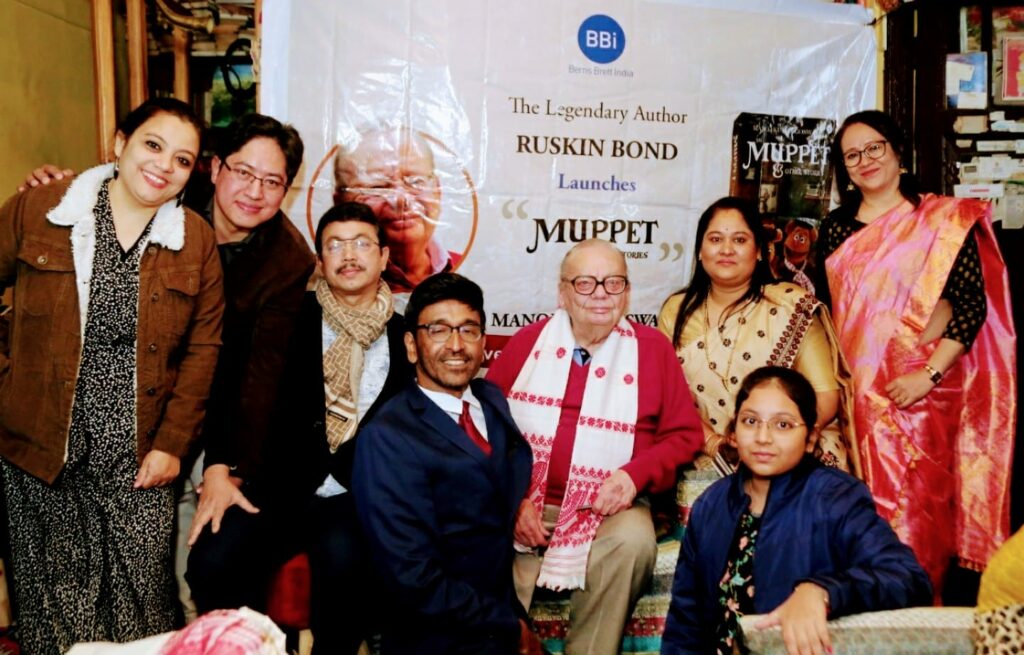 'Muppet and Other Stories' boils in the realm of characters like the old woman, who is blissfully satisfied at being the only one to know about her deceased husband's darkest secrets and Ajan at the bookstall, fantasising about a woman in a sky-blue saree, exploring opportunities to begin a new life with her.
These thought-provoking stories haul us towards the wavering bridge of humanity and uncover astonishing stories, bound to be hidden in everyday life.
A noted author and broadcast journalist from Assam in North-Eastern India, Manoj Kumar Goswami is currently the Chief Editor of the popular Assamese daily Amor Asom and NKTV 24×7, a leading satellite news channel in India.
Goswami's literary career began with a series of short story collections including Iswarhinata and Premhinata. He is also the author of the popular novel, Anadi Aru Annyana.
In 1994, Goswami was recognised with the prestigious Katha Award for Creative Fiction and in 1996 he won the Sanskriti Award for Literature.
'The Vulture', Goswami's popular short story was included in 'Our Favourite Indian Stories [2002]', by the great writer, late Khushwant Singh.
A philanthropist, Goswami supports the Movement against Nuclear and Hydrogen Bomb, Japan and is working towards the dream of a nuclear-free world.