The Governor of Arunachal Pradesh on Wednesday felicitated Khonsa Battalion Assam Rifles, deployed in Tirap District of Arunachal Pradesh with Governor of Arunachal Pradesh Unit Citation for maintaining peace and normalcy in insurgency-infested Tirap District.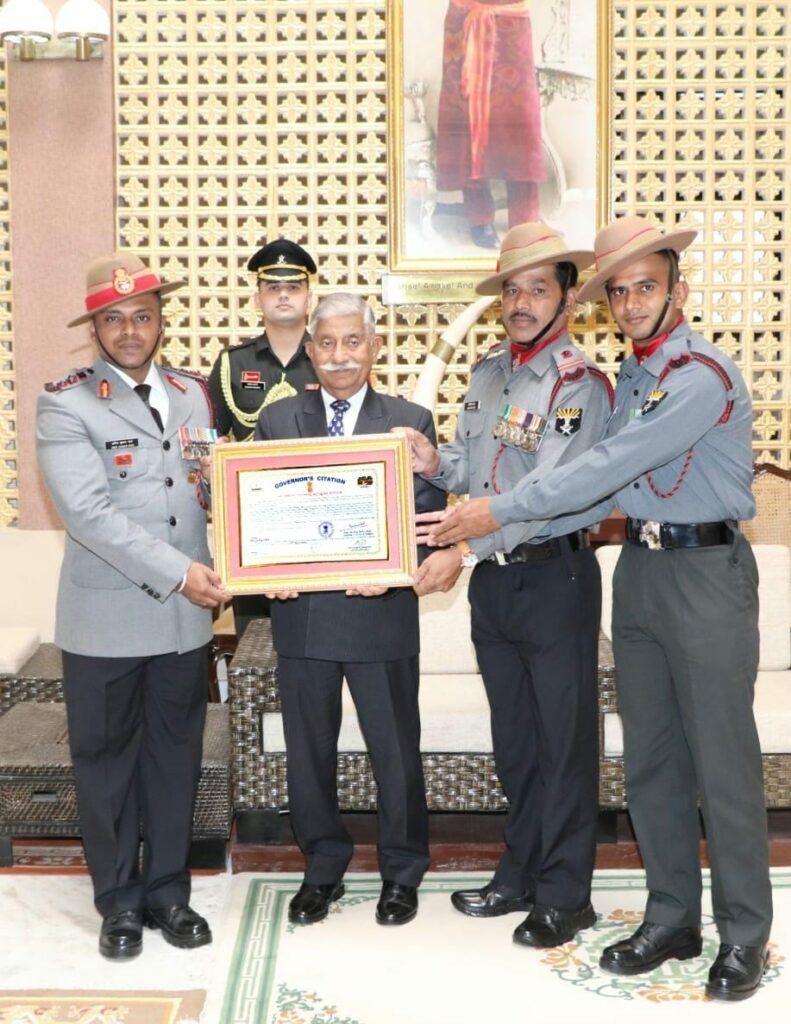 The Khonsa Battalion of Assam Rifles has been bestowed with this award for their conspicuous proficiency and sagacity in taking the daunting challenges to their professional mandate in countering the insurgency issues and creating bonhomie with the people in their area of responsibility.
The Governor commended the battalion for their hard work despite being faced with nefarious actions from various underground organizations, the unit has stood firm and kept the insurgents on run in their area of responsibility, neutralizing many insurgents and apprehending many OGWs.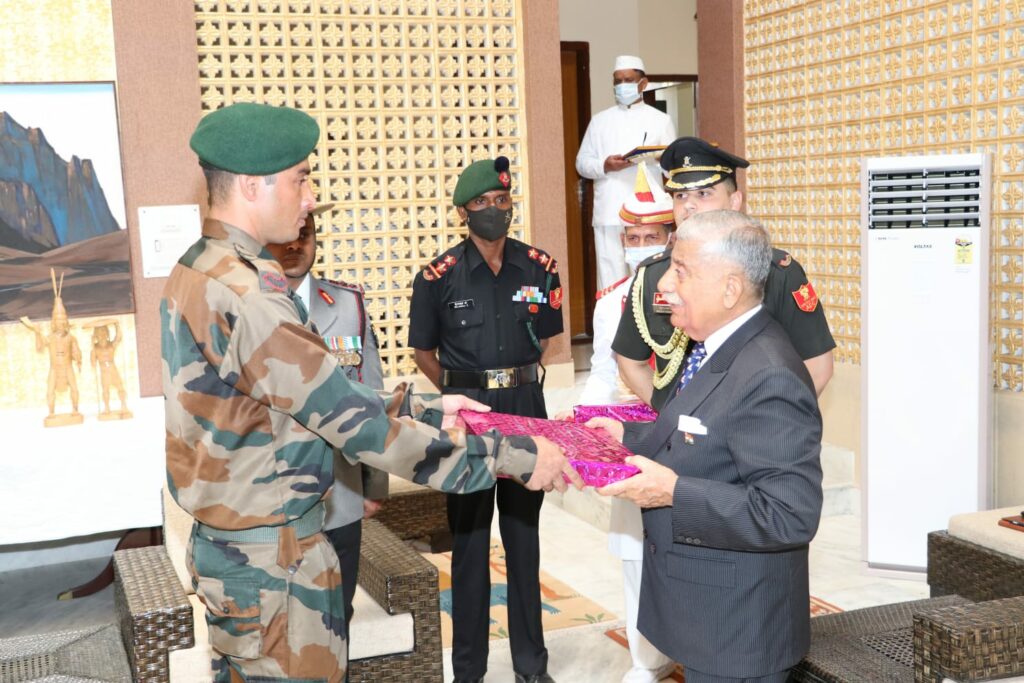 During the investiture ceremony The Khonsa Battalion of Assam Rifles was appreciated for it hardwork and commitment for providing amenities to the local population as a part of their civic action initiative and the activities undertaken like the pre-army and Sainik School enrolment training and Staff Selection Commission (SSC) registration, biggest ESM rally of Tirap District, first ever summer camp of Khonsa Town and promotion of women empowerment and self-reliance programmes.
In the past the district has witnessed an uprising against the insurgency which has helped in motivating people to come against the underground factions and support execution of various development projects. These initiatives during the ceremony were majorly credited to the Khonsa Battalion of Assam Rifles in collaboration with district administration. The district has been commended by the state government and Arunachal Pradesh Governor's office for carrying out numerous successful tasks while maintain strong cooperation between the district administration and security forces deployed there.