Assam Chief Minister Dr. Himanta Biswa Sarma lighted an earthen lamp, diya, on the auspicious occasion of Kati Bihu. The Chief Minister lighted the diya in the lawns of Assam House here on Tuesday.
Dr. Sarma extended his heartfelt greetings and best wishes to the people of Assam on the occasion of Kati Bihu. In a tweet, Dr.Sarma said, "I pray to the Almighty for well being of the people of Assam on the auspicious occasion of Kati Bihu, an intrinsic part of social milieu of Assam. Let the glow of diya under the tulsi brighten the lives of everyone."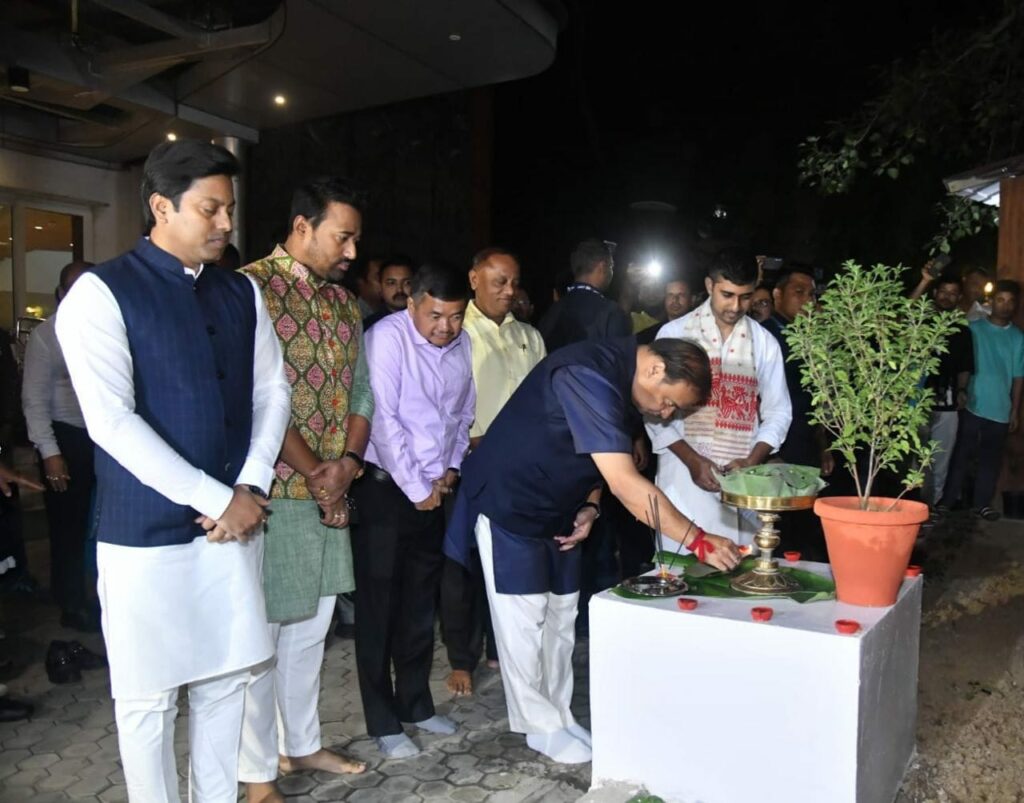 Minister for Transport, etc, Parimal Suklabaidya, MP, Pallab Lochan Das, CEM, Karbi Anglong Autonomous Council, Tuliram Ronghang, MLA, Mihir Kanti Shome and Chairman, AFDC, Simanta Shekar also joined the Chief Minister and lighted diyas on the occasion. Agrarian festival 'Kati Bihu' also known as 'Kongali Bihu' is marked by solemnity with no merriment as the granaries are almost empty at this time of the year.
People light earthen lamps under tulsi (basil) plants in granaries, paddy fields and at the entrance of their homes praying to Goddess Lakshmi for a bountiful harvest the next year.
'Kati Bihu' is one of the three Bihus in Assam celebrated by people together irrespective of their faith, caste and language as secular agriculture based festivals. The other two Bihus are Magh Bihu in January marked by a feast after a good harvest and Bohag or Rongali Bihu in April celebrated on the onset of the Assamese New Year and spring season.