Waterlogging and flash flood created havoc and chaos among the Guwahati citizens on Friday after continuous rains from last night. Parts of Belota, Rukminigaon, Survey, Hatigaon, Zoo road area were flooded with water due to rain.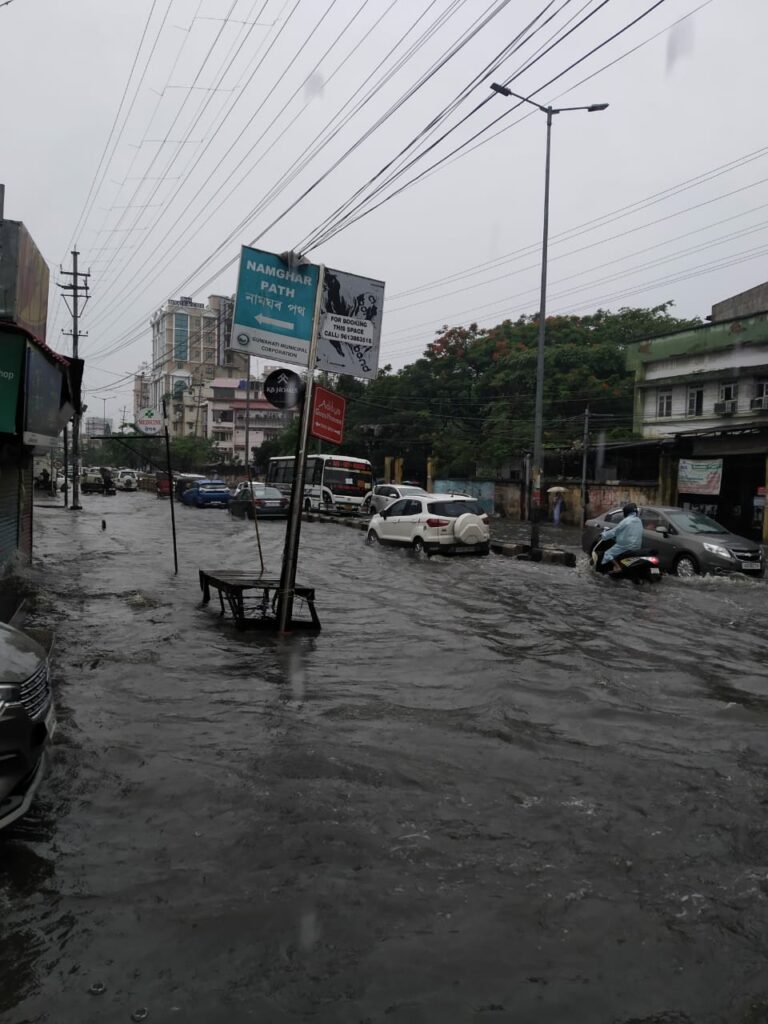 Commuters had to face immense difficulties due to the incessant rain which eventually created flash flood in the city.
Earlier, the meteorological department had reported that the rain will continue to pour in Guwahati and other parts of Assam as well.