Assam's Irrigation Department has introduced a groundbreaking pilot project that is transforming irrigation practices in the region. The Solar Operated Mobile Lift Irrigation Scheme (LIS) has recently demonstrated remarkable success in the Boko region.
The scheme, inaugurated by Chief Engineer KM Sana Rajkumar on August 12, 2023, at Borbil Gaon of Boko, falls under the Boko-Chaygaon Division of the Irrigation Department. Local residents have expressed great satisfaction with the scheme, which has also found success in nearby areas. This innovative project has the potential to revolutionize irrigation facilities for farmers in remote areas of the state.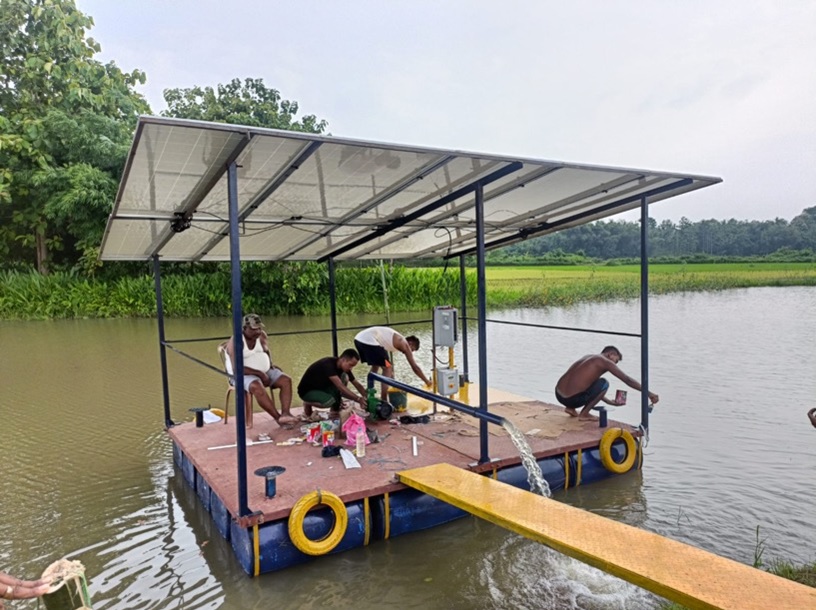 The Solar Operated Mobile LIS is a Lift Irrigation Scheme designed for maximum flexibility. Its unique features include a pump station that can be easily relocated to cover different areas as needed. The pump is mounted on a platform floating on UPVC barrels, and solar panels are integrated onto the same platform, making it both cost-effective and lightweight. This setup utilizes a self-priming DC surface pump, ensuring maximum operating hours even on cloudy days. Additionally, a Real-Time Monitoring System (RMS) enables constant tracking of running hours, discharge, voltage, and current.
The Solar Operated Mobile Lift Irrigation Scheme (LIS) offers numerous advantages. It outperforms AC pumps with its efficiency, needing fewer solar panels and boasting a longer lifespan due to pure copper motor coils. Additionally, it operates with zero energy costs, ensuring a quick return on investment. Its construction is cost-effective, utilizing recycled UPVC barrels, and it can be assembled easily at remote locations within an hour. The LIS is also environmentally friendly, thanks to its use of solar panels and recycled materials, while its design deters theft, making it unsuitable for domestic or industrial use. Furthermore, it features motion sensor CC cameras for live monitoring and employs an IoT-based Remote Monitoring System, guaranteeing transparency in service delivery.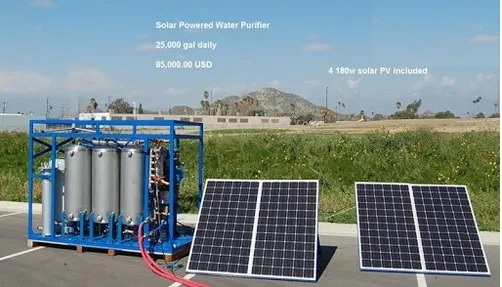 During floods, the Solar Operated Mobile LIS serves multiple purposes. It can be used for transportation, providing power to relief camps through its solar panels, and even hosting a portable RO system for clean drinking water supply.
This initiative is a testament to Assam's commitment to sustainable and efficient agriculture practices. With its innovative features and adaptability, the Solar Operated Mobile LIS is set to become a cornerstone in ensuring food security for the state's remote farming communities.