As heavy rains continued to lash the area, Kopili river rose above dangerous levels causing floods and inundation across Hojai District of Assam. Indian Army, always in the service for the people of the Nation, is wholeheartedly involved in the Rescue and Relief operations in Hojai district of Assam. On arrival at the site, the column found entire villages completely submerged in water.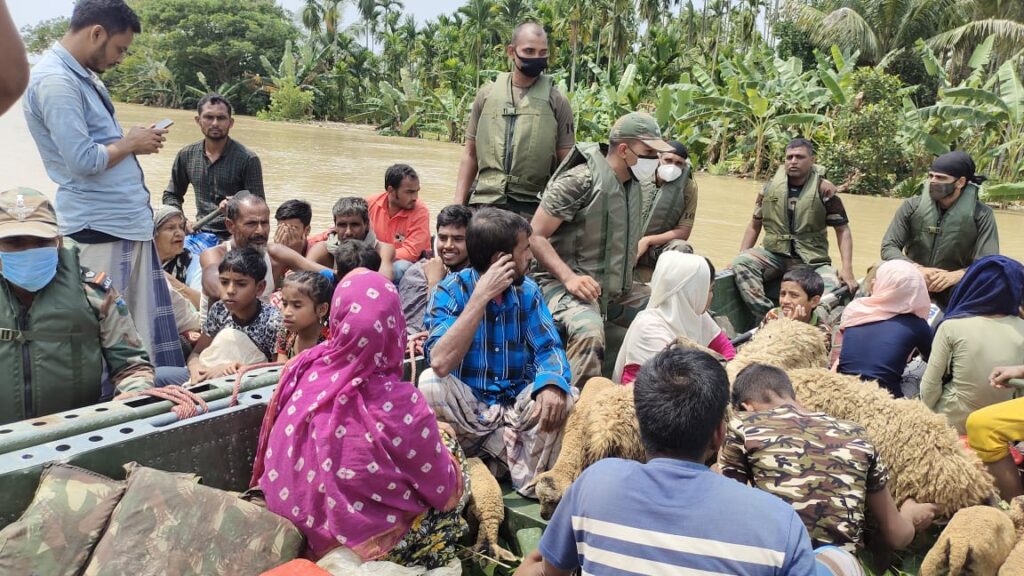 Flood relief columns of Gajraj Corps are continuously carrying out rescue tasks on a war footing in worst affected areas of Doboka Circle and Hojai Circle of Hojai district, Assam, thereby saving around 900 lives including children, women and elderly people. Senior Officers of Indian Army are supervising the rescue operations.
A steadfast and timely rescue actions carried out by the Army Columns to rescue local villagers stranded in submerged areas is providing succour to the villagers of these inundated areas. Army columns rescued two pregnant ladies from 15 kilometers inside inundated areas.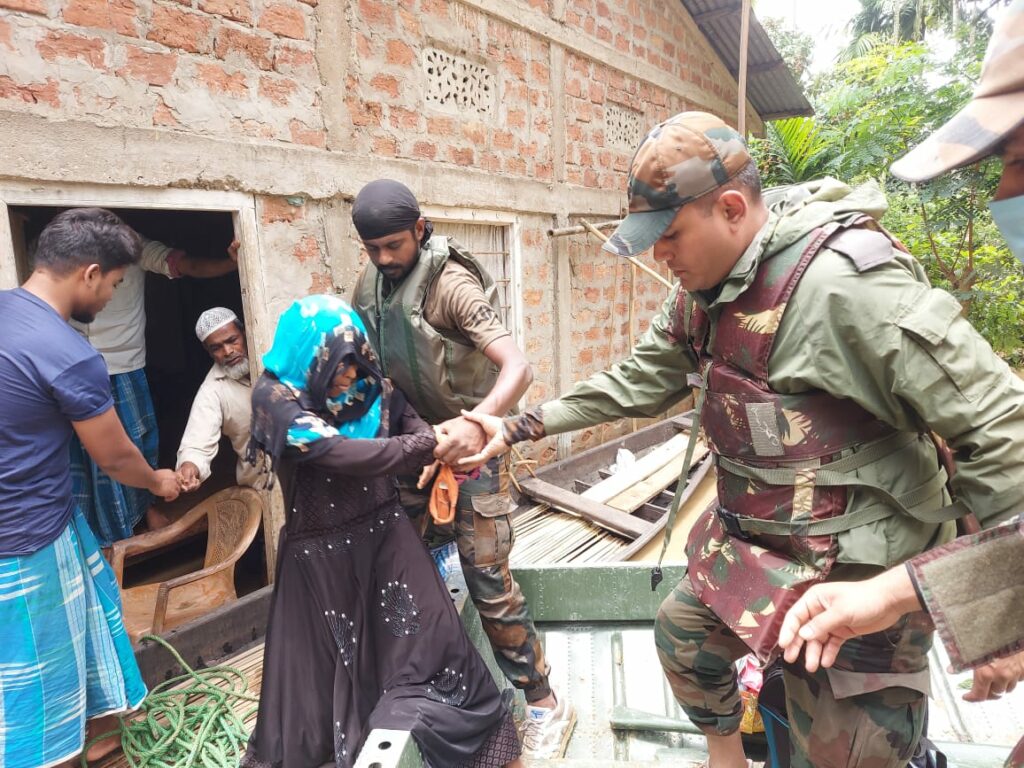 The Army columns are working closely with local NGOs and Civil Administration to deliver food and essential supplies to stranded civilians deep inside flooded villages. The intensified rescue operations is still continuing as Kopili River is flowing above the danger level.