To commemorate the 50th anniversary of diplomatic ties between Korea and India, Korean Cultural Centre India (KCCI) in association with LG Electronics is organizing "All India KPOP Contest 2023'. Guwahati hosted the regional round at Birinchi Kumar Baruah Auditorium, Gauhati University where 19 teams (09 dance and 10 vocal) participated with great zeal and energy. They were cheered by k-fans present at the venue.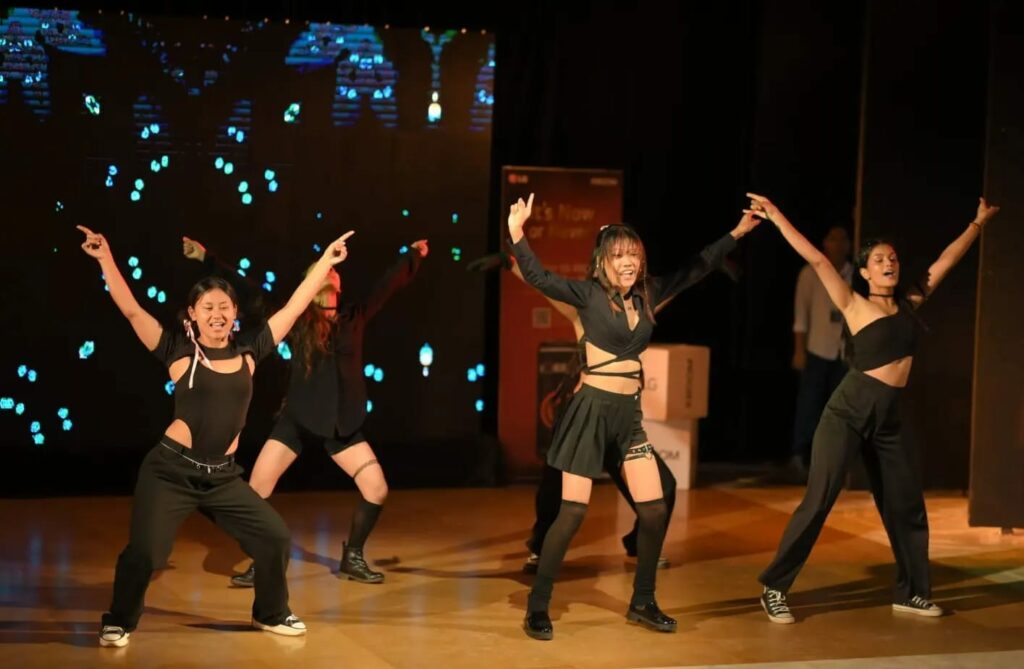 The contest is held throughout pan India over a period of about six months with four rounds; online, regional, semi-finale and grand finale. The online qualifiers round was held from April 26th to May 13th in which 11,071 teams participated from Pan India, the biggest participation ever since the inception (2011) of the contest in India. The selected participants from online preliminaries will participate in the regional round to be held at 11 cities.
Hwang Il-Yong, director of Korean Cultural Centre India said, "K-pop is not just Korean pop song, but has become a medium to connect people around the world. There are many young people in India also who love K-pop and are talented in it.
Commemorating 50 years of Korea-India diplomatic relations, we have wanted to create a platform where Indian youth who love Korea and K-pop could stand on stage, enjoy the show, and continue to pursue their dreams. I hope all participants and audience will be able to understand, love and express freely themselves through K-Pop and our platforms."
Jeon Hong-Ju, M.D. of LG Electronics India said, "It's time to say that K-pop has finally made its way in India. We are extremely delighted to co-host the K-Pop Contest with Korean Cultural Centre India. We are pleased to give the youngsters a right platform to live their passion. K-pop has become a global sensation, and Indian youngsters find K-pop resonates with their generation. We are delighted that more than 10,000 teams has sent their submissions & numerous people have shown interest."
Participants are gearing up for giving tough competition at the regional rounds. From Kolkata, Itanagar Kohima, Delhi, Hyderabad Bhopal Bengaluru, and the contest ends today with Chennai, Mumbai, Guwahati and Lucknow.
Each winner in the vocal and dance category selected from the regional preliminaries will participate in the semi-finals. The 10 winners (5 vocal, 5 dance) of the semi-finals will be able to receive singing and dance training from experts through "K-Pop Academy" program. The winners of the semi-finals will advance to the finals, and the final winner will be given a visit to Korea as prize. Delhi will host both semifinal and final round. The final round of the event will be held as a special cultural event to celebrate G 20 Summit with renowned K-Pop artist band from Korea.
All-India K-Pop Contest, one of the representative events by KCCI, has been held steadily every year from 2011 to its 13th edition this year. Due to the COVID-19 pandemic, it was held online in 2021 and 2022, but this year's contest will be held as an offline large-scale festival event again.