PM Modi to inaugurate 'PM Vishwakarma' program for traditional artisans and craftspeople on September 17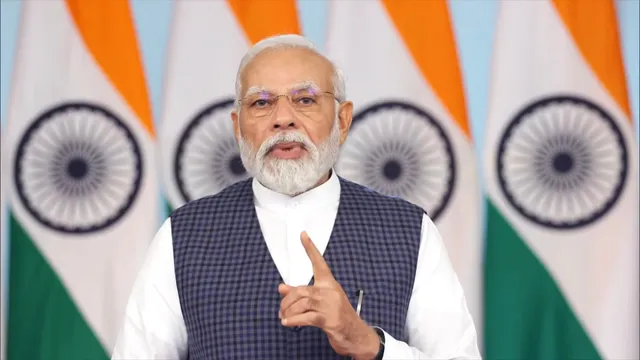 On the occasion of 'Vishwakarma Jayanti,' Prime Minister Narendra Modi will introduce the 'PM Vishwakarma' scheme on September 17, benefiting traditional artisans. The launch event will occur at the India International Convention and Expo Centre in Dwarka, New Delhi, at approximately 11 am.
The scheme, fully funded by the Union Government with an allocation of Rs 13,000 crore, aims to support and preserve traditional crafts, culture, and heritage while providing financial assistance to artisans.
Artisans will be registered through Common Services Centres via the biometric-based 'PM Vishwakarma' portal, receiving certificates and ID cards.
The 'PM Vishwakarma' scheme includes skill enhancement, toolkit incentives, collateral-free credit support, incentives for digital transactions, and marketing assistance. It aims to nurture the mentor-disciple tradition and family-based practice of traditional skills among artisans, enhancing the quality and reach of their products.
This comprehensive scheme benefits artisans across India in both rural and urban areas, covering eighteen traditional crafts. 'PM Vishwakarma' represents a significant step in preserving India's cultural heritage, empowering skilled artisans, and promoting the tradition of craftsmanship in the modern era, showcasing the government's commitment to supporting traditional crafts.