In a great show of community effort, villagers of Pangsha Old, Pangsha New, ITC Dan, Dan and Wansoi are seen pulling a log drum using traditional methods.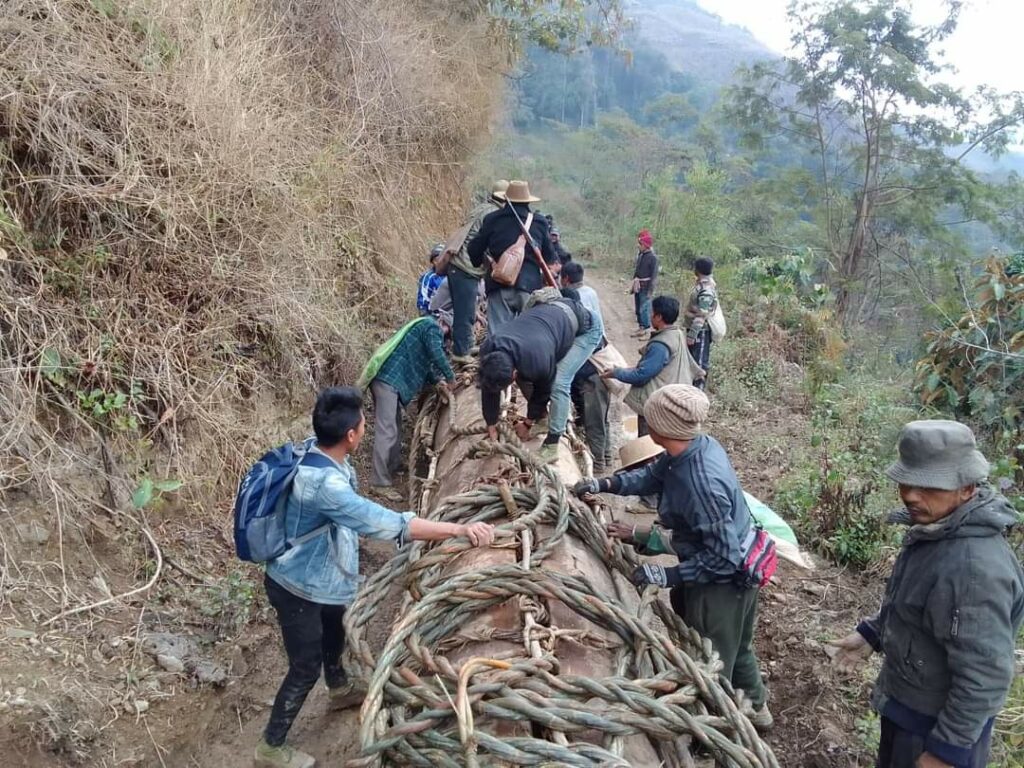 The log drum, gifted by Shingnyu Village under Mon district to the people of Noklak, was brought to the outskirts of Noklak town last afternoon after almost four days of pulling across difficult terrain, a feat involving around 300 volunteers including villagers from neighbouring Myanmar.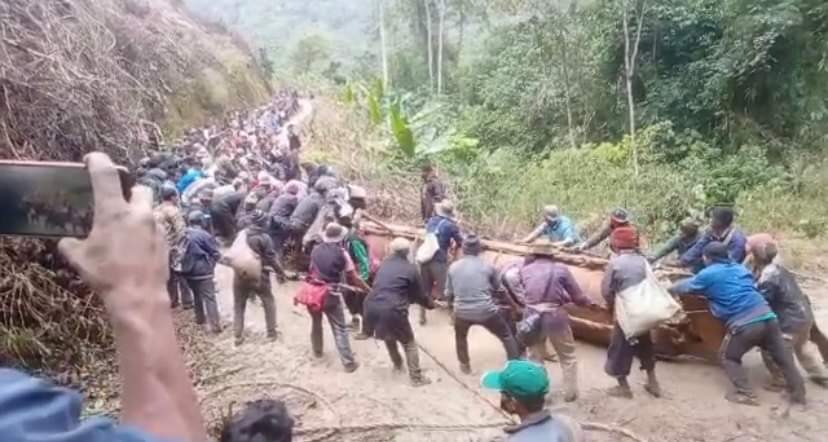 The log drum measuring approximately 25 feet in length will be pulled to its final location outside the DC Office, Noklak in the next few days.