A unique museum dedicated to Havilda rHangpan Dada, Ashok Chakra(Posthumous) was inaugurated by Brigadier Swarn Singh, VSM, Commander 25 Sector Assam Rifles in presence of Mrs. Chasen Dada w/o HavildarHangpan Dada, at Borduria Village in Tirap District. Hangpan Dada was a brave soldier of the Indian Army who made supreme sacrifice while serving his motherland at Kupwara District in Jammu & Kashmir.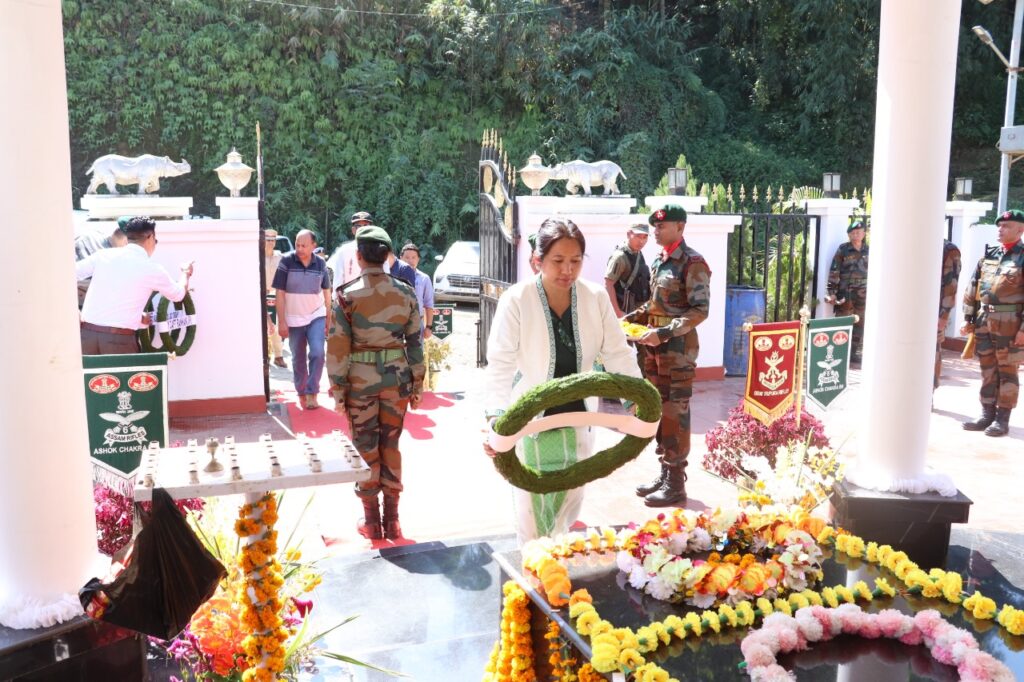 His act of ultimate bravery and devotion to duty ensured the foiling of a major infiltration bid and thwarted nefarious enemy designs to foment trouble in the state of Jammu and Kashmir. He set a striking example of patriotism while doing so, for others to emulate.
The aim of constructing the museum is to showcase the valiant act of the soldier and to motivate the youth to stand up for the nation. The museum was designed, conceptualized and stocked by Khonsa Battalion Assam Rifles and was constructed by PWD, Tirap.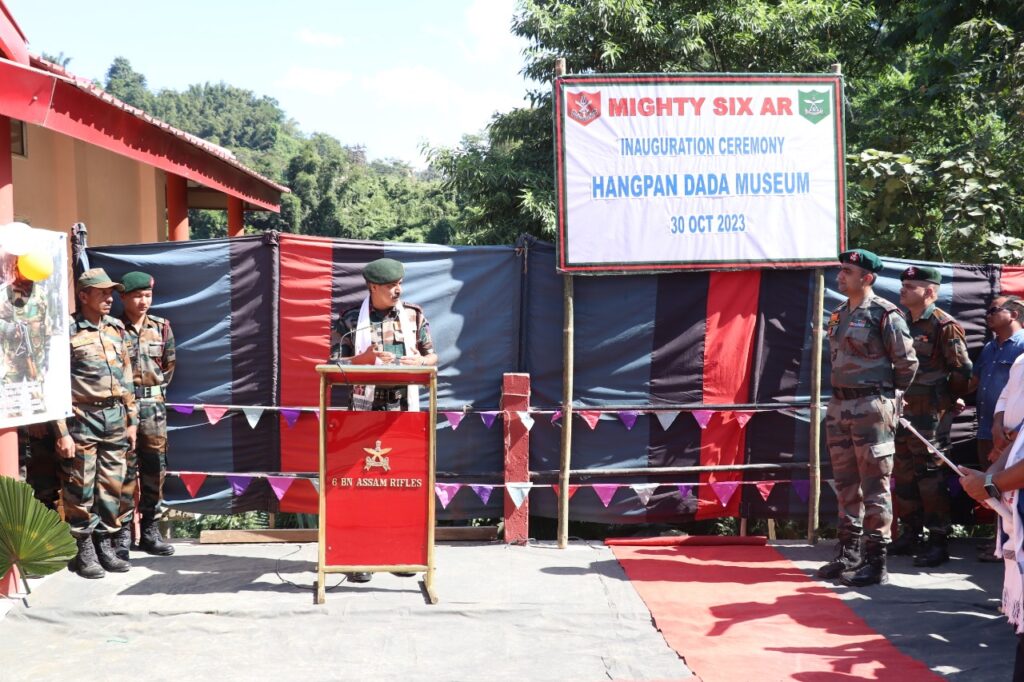 A wreath laying ceremony was also organised to honor the Braveheart. Villagers of Borduria praised the effort of Assam Rifles and PWD in shaping the museum, which is a monument of immense significance and pride for them.