Saubhagya Sharma from Guwahati, Assam has won the Global Excellence Awards 2023 which was held in Mumbai on 7th May, as the Youngest Philanthropist of the Year in Animal Welfare. She was delighted to get the award from an animal lover Madhuri Dixit Nene who is a dog mother too. Saubhagya has always been very compassionate and kind towards stray animals.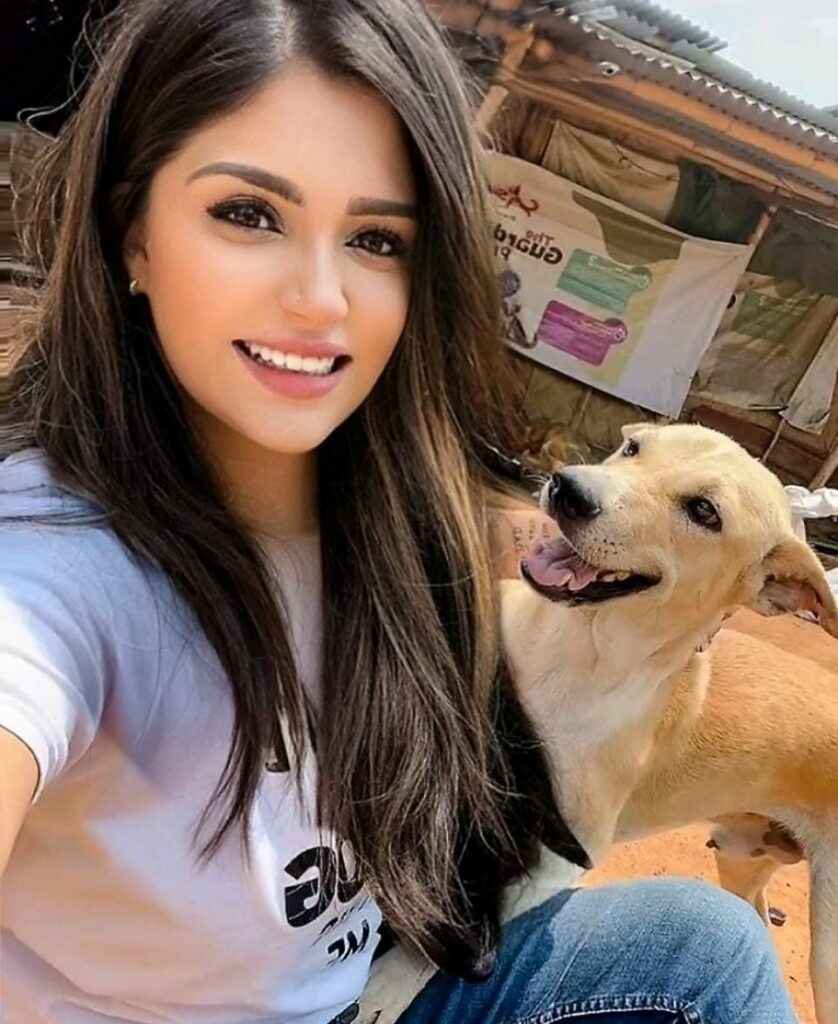 From fostering in her early teens, while she was working in the H.R. team with a leading international airline company she used to spend most of her non-working days in the animal shelters, orphanages and old age homes volunteering. She has worked and volunteered with National and Internationally recognized NGOs like The Federation of Indian Animals Protection Organisations (FIAPO), Peta India, PFA and many more.
Following her passion she has done an animal communication and psychology diploma under Elmira Strange, University of Whales, UK and under Celtic Learning Solution, Akshaya Kawle in Mumbai. Inspired by Jo-Ann McArthur she turned VEGAN and has done numerous awareness campaigns, and activism events and single-handedly without any donations has rescued and vaccinated more than 800 strays in the country. She aims to be the voice for all the voiceless and teach compassion over cruelty.