Need help? Here are the steps to register for VLCC presents Femina Miss India 2022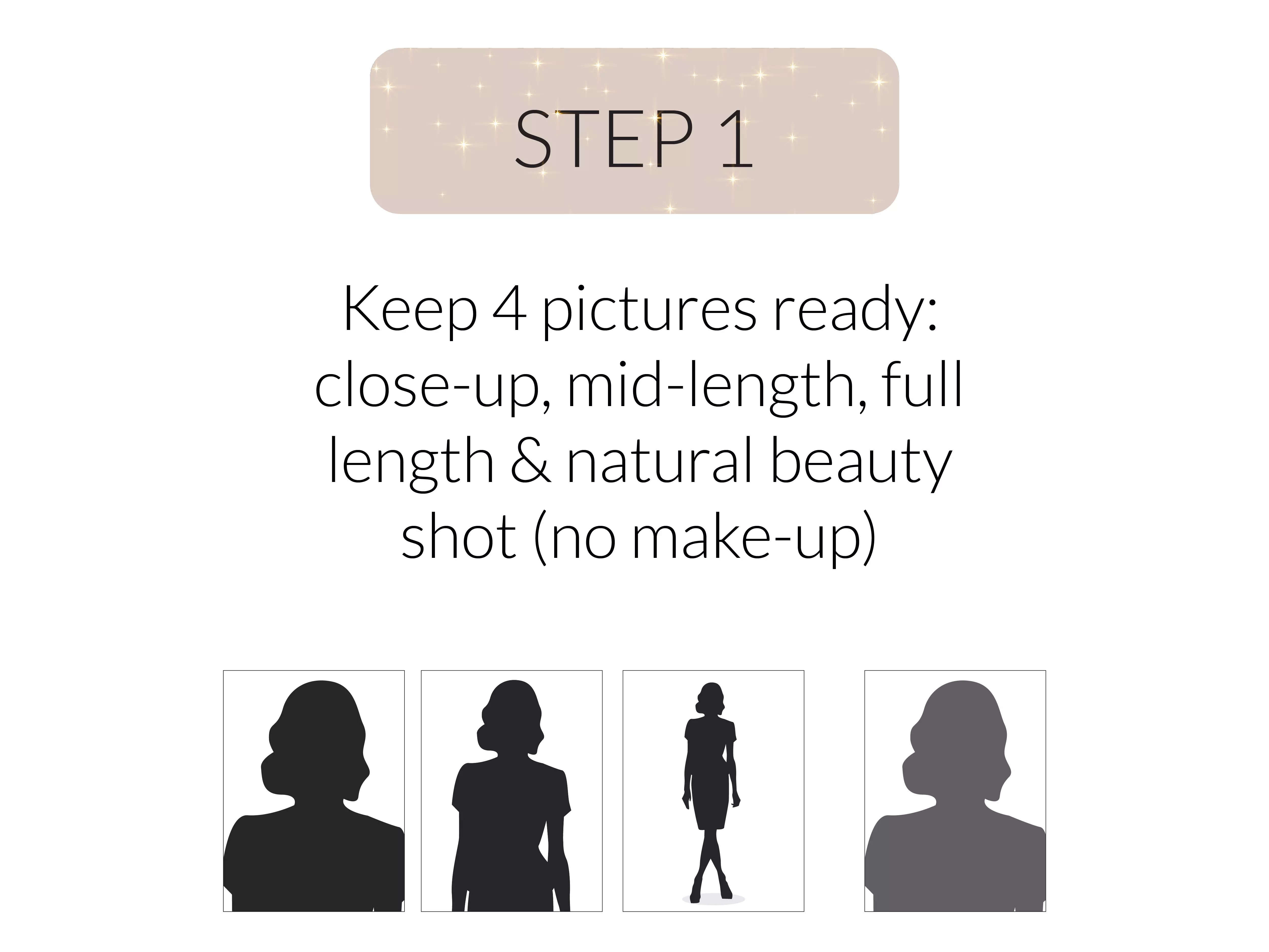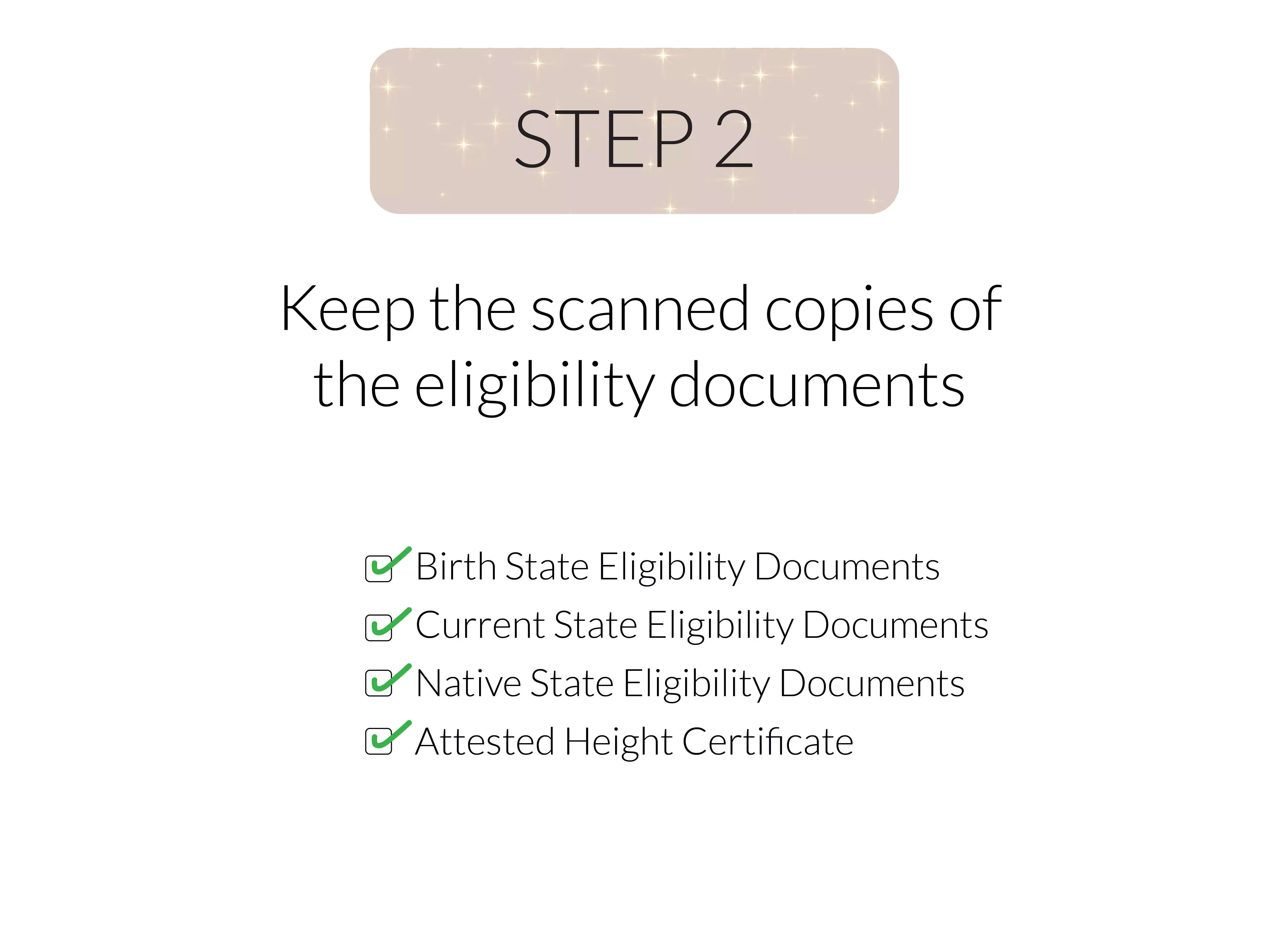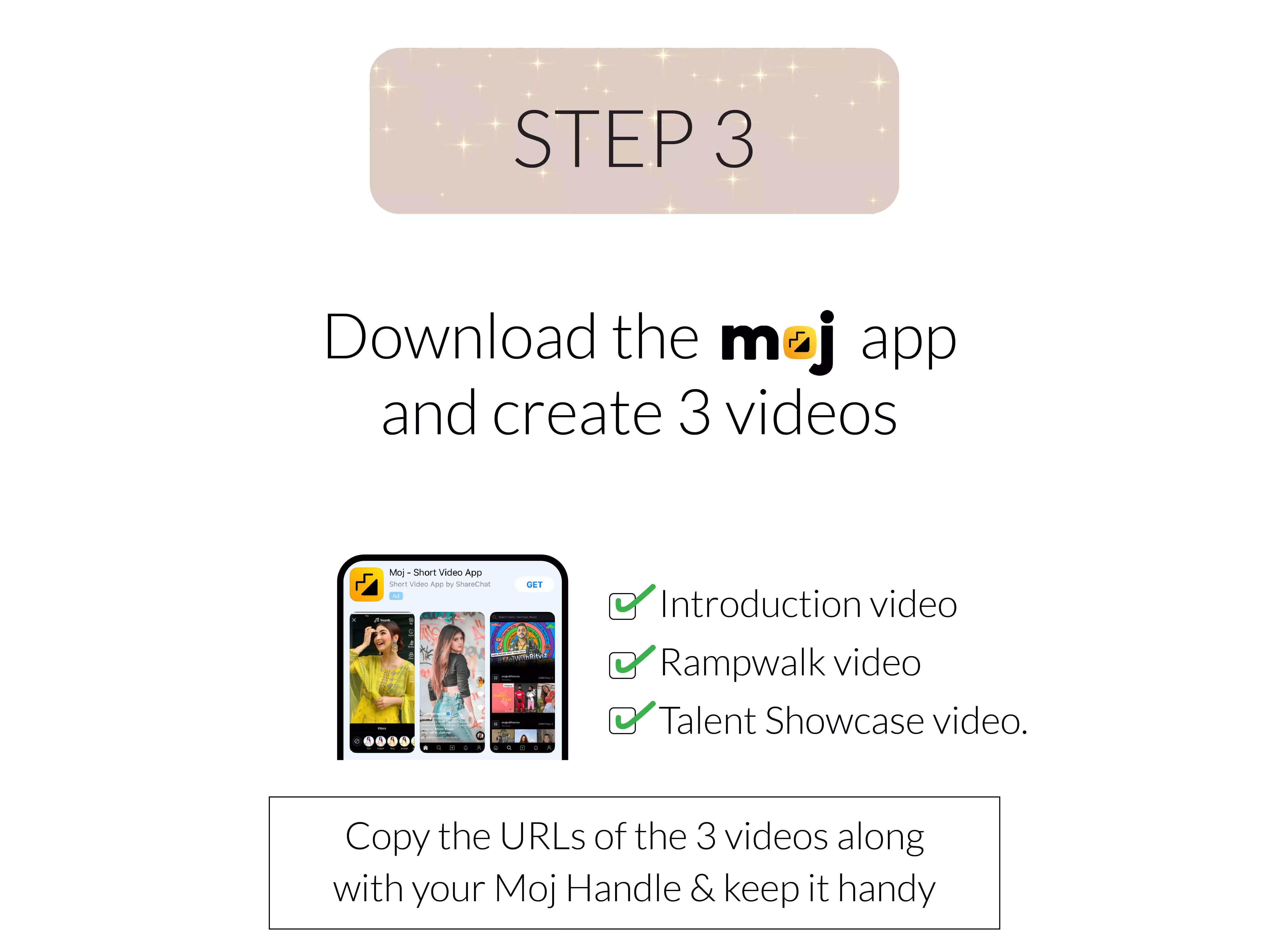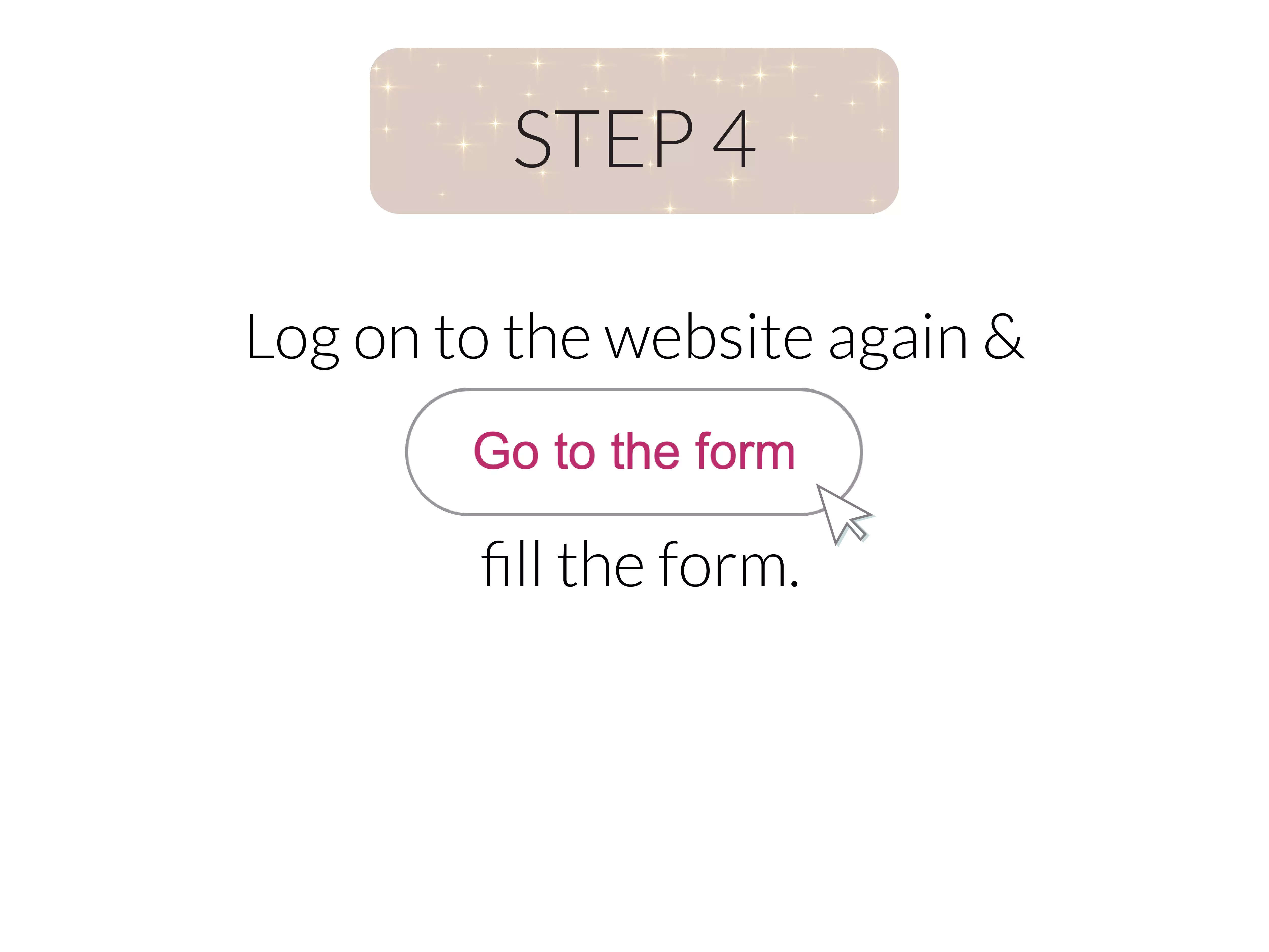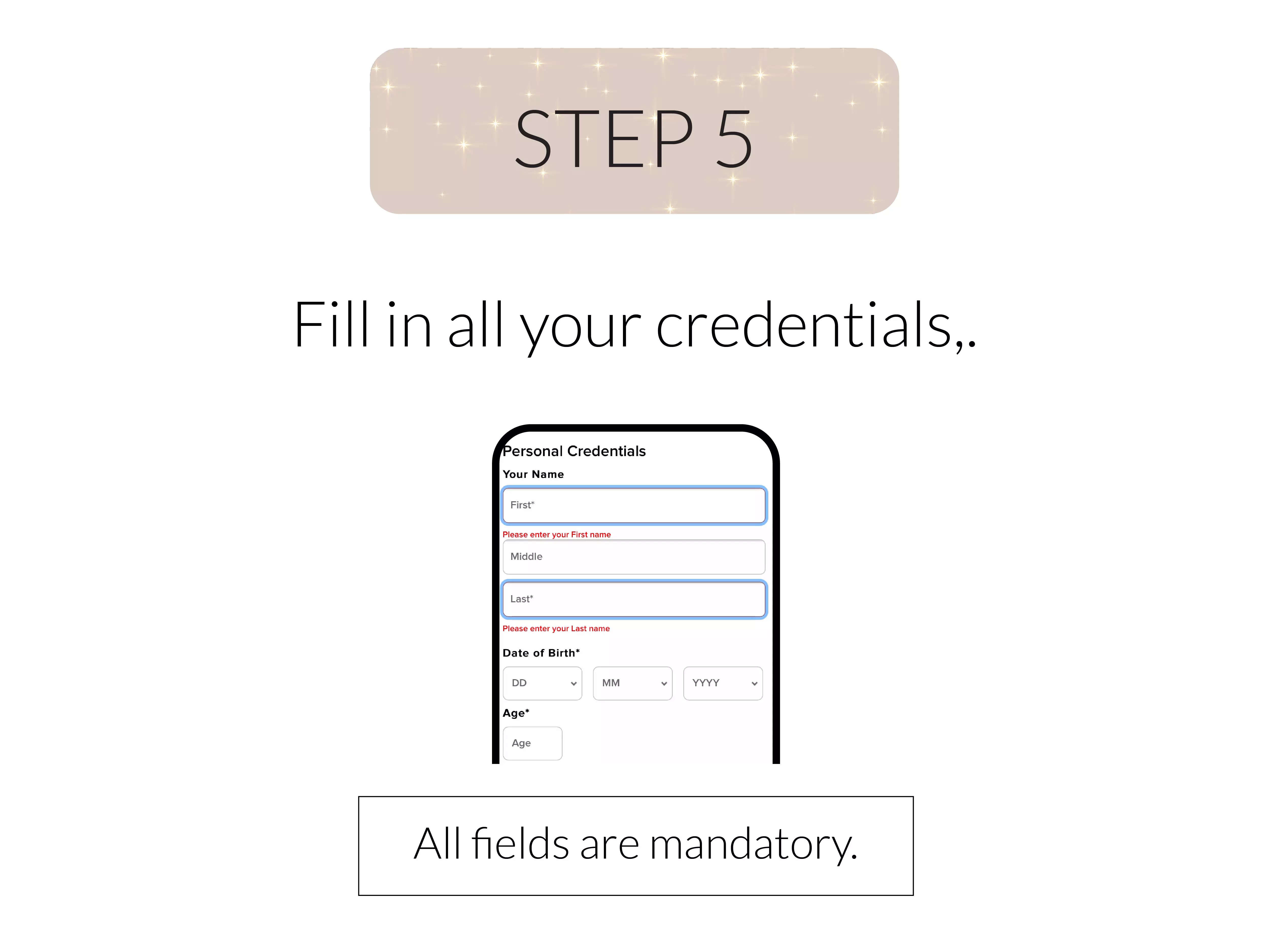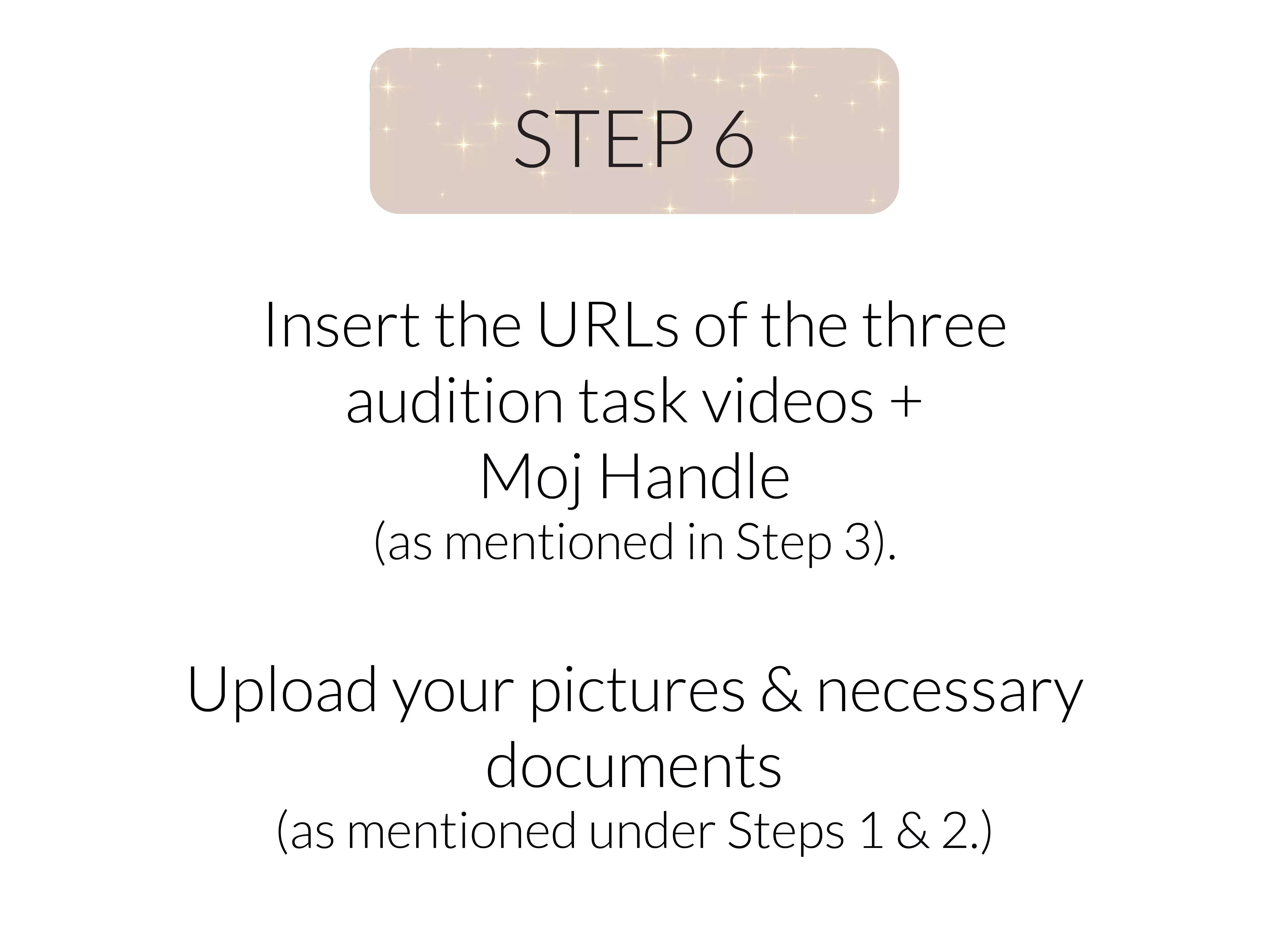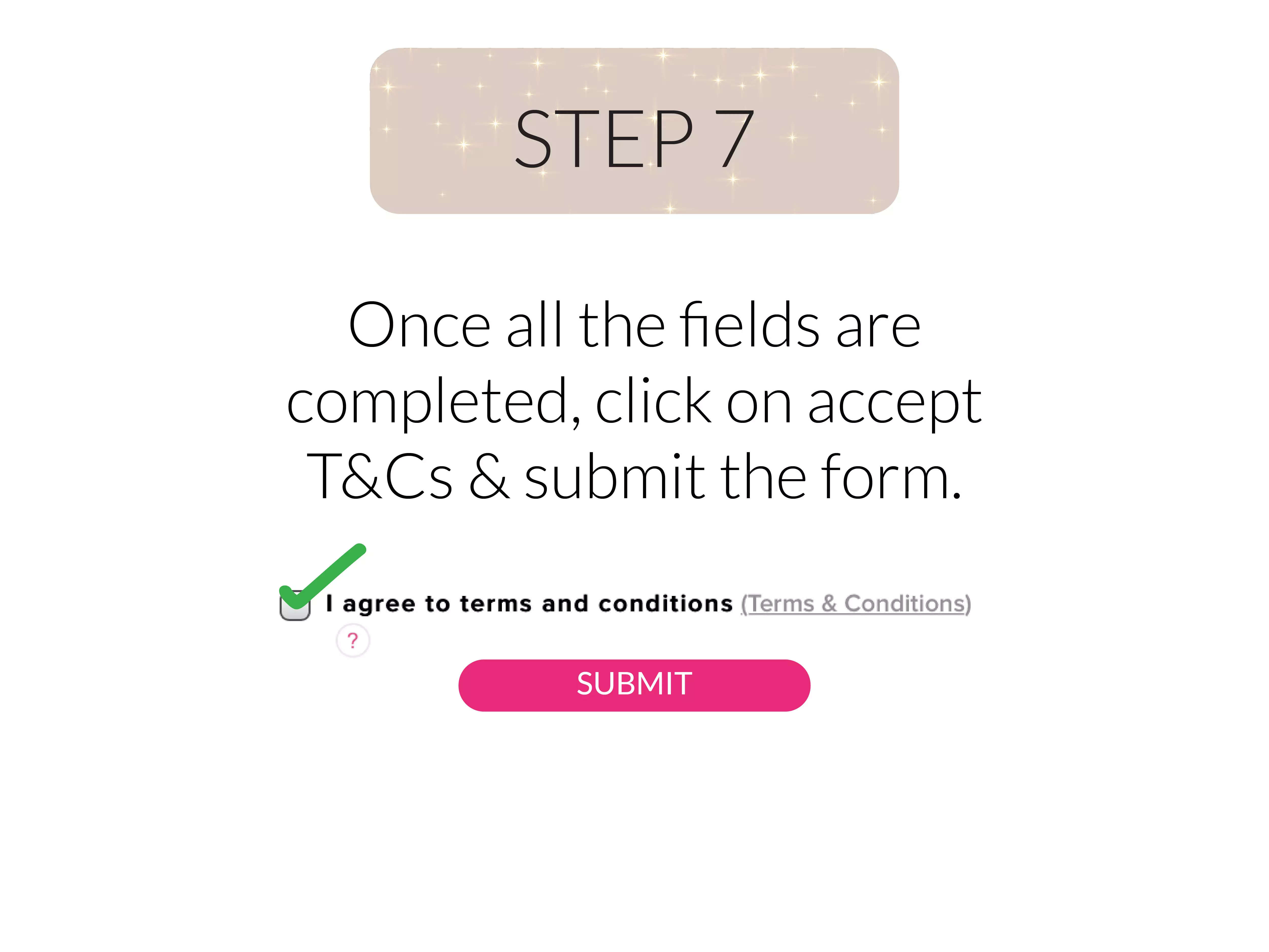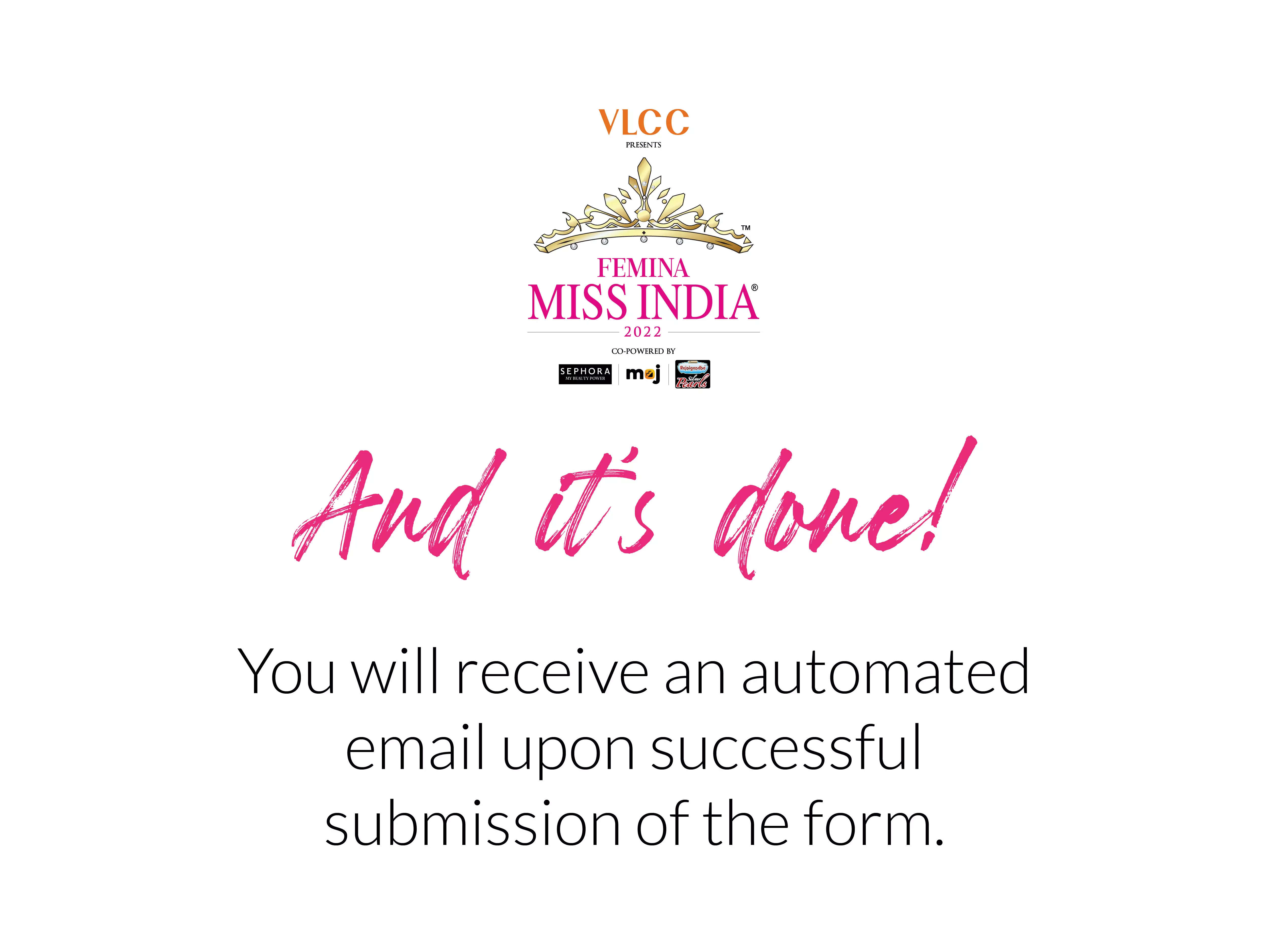 Steps to Register
Dear Aspirants,

The registration window is open from the 14th of February to the 15th of March for all applications.
Please read the process carefully before filling out the form:
Step 1 :Keep 4 pictures ready: close-up, mid-length, full length & natural beauty shot (no make-up)
Step 2 :Keep the scanned copies of the documents mentioned below for Eligibility Proof:

A. Nationality Proof: Passport (preferred option) or Aadhar Card or Voters ID or Driving License. In the case of OCI applicant, will require an OCI card.

B. State Eligibility Proof: the below-mentioned eligibility proof is required to apply from:

Birth State: Birth Certificate or Passport
Current State: Employment Certificate / Employment ID Card or House Rental Document or College ID or Gas / Electricity Bill
Native State: Parents' Residential Proof documents eg House / Rent Agreement or Gas Bill or Electricity Bill or Phone Bill or Employment Certificate / Employment ID Card or Birth Certificate or Passport – on either of your parents' name

c. Height Verification Proof: Please visit a VLCC Centre near you & get an attested Height & Fitness Certificate from VLCC stating accurate measurements of your height in feet & inches. Also, avail of Complimentary Services specially curated for Femina Miss India aspirants. Call on the Hotline Number +91 7877955000 for Centre details & to book your appointment.

Step 3 : Visit the 'App Store' on iOS or 'Play Store' on Android to download the Moj App. Sign up or sign in if you are an existing user. Upload 3 separate audition task videos on your personal Moj Handle: Introduction video, Rampwalk video & Talent Showcase video. Kindly shoot the videos in a vertical orientation. Please note each video limit is 60 seconds only. If required, use music from the Moj Music Library available on the app. For each of your uploads, it is mandatory to insert the hashtag #MissIndiaAuditions2022 in the captions. Please Note: The use of filters in all three videos is strictly prohibited.
Step 4 :Copy the URLs of the 3 videos along with your Moj Handle & keep it handy (you will require to paste them in the registration form hosted on the Miss India website).
Step 5 :Log on to the website again & click on the 'go to the form' button to fill the form.
Step 6 :Fill in all your credentials, your Instagram handle & your physical attributes along with your contact details. All fields are mandatory.
Step 7 :Please insert the URLs of the three audition task videos + Moj Handle (as mentioned in Step 4).
Upload your pictures & necessary documents as mentioned under Steps 1 & 2.
Step 8 :Once all the fields are completed, click on accept T&Cs & submit the form.
Step 9 :You will receive an automated email upon successful submission of the form.
Hope you have understood the steps to register.
Kindly watch the 'How to apply for Femina Miss India 2022' video before filling up the application.
For further clarity, kindly call the helpline numbers between 11 am to 7 pm. Contact: +91 9619937295 / +91 9930771844 or kindly write to us on missindiaorg@timesgroup.com
Thank You!